How to pack your glassware for storage
Packing is the most important part of any move. However, it's often the most overlooked. Especially, if you need to pack your glassware for storage given the fact that glass is quite fragile. Although, you shouldn't fret. Movers in Fort Lauderdale are here to help. Today we are going to share with you the most important tips and tricks you need to keep in mind when packing your glasses for the relocation. It is our hope that by the end of this article you'll be able to pack your glasses for the move just like the pros do. Are you ready? Great! Let's get started!
How to pack your glassware for storage
When you decide that you need to pack your glassware for storage there are a couple of things you need to take into consideration. The first thing you need to decide upon is whether or not you are going to use professional moving services.  Hiring a professional company can be quite affordable, and can make your life that much easier.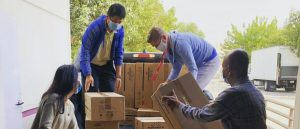 For example, you don't need packing supplies, you don't need to pack your belongings, you don't even need to relocate them. For a low price, you can get all that and more if you just hire movers for help. However, if you don't want to do that, you can always pack your belongings by yourself. In that case, we recommend that you first and foremost…
Get proper packing supplies
If you decide to relocate by yourself you should definitely get all the packing supplies that you need. However, that doesn't mean that you should go to your local shop, or online website and buy everything that's discounted, and that catches your attention. No. We recommend you only get the following supplies: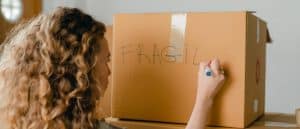 Moving box, cardboard box, or plastic container. Really, anything that can be used as a container for packing your glassware.
Newspaper, packing paper, towels, or bubble wrap.
Packing tape or Sticky tape.
And that's all. You don't need anything more or anything less. As you can see, most of these items you have laying around your house. So, you won't have to cash out a lot of money on packing supplies.
How to pack your glassware for storage
Okay, so you got all the packing supplies. Great! However, how do you actually pack the glassware for storage? Well, it's quite easy. We recommend that you: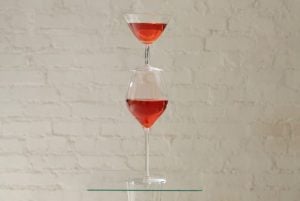 Prepare the container you are going to put your glassware in. We recommend that you cover up the bottom part of the inside of the container with newspaper, or any other packing material you have.
Wrap your glassware in packing paper.
Fill the moving box with your packed glassware.
Close the container. 
Label the box.
Finally, it's time to find high-quality storage Miami and get your belongings relocated.