How to compare moving quotes
Hiring a moving company is definitely what all of us should do when relocating our belongings. However, there's a growing belief that the services movers offer just have to be pricey. This is why a lot of people decide to avoid moving companies and try to relocate on their own. This is such a shame because there are so many good moving companies that are both reliable and affordable! All you have to do in order to find them is compare a couple of them and compare moving quotes you got from them. Easy peasy, right? Yes, for people who have moved at least once in their lifetime. However, if this is your first relocation, make sure to carefully read our guide. We will inform you about moving quotes, how to compare them and how o find the moving company that'll suit your needs best! Let's start from the basics.
What is a moving quote?
What most people worries the most when hiring a moving company is the amount of money they'll have to spend on them. However, there's no need to worry! Every moving company is obligated to give their (potential) consumers a moving quote free of charge. A moving quote is designed to give an idea to people who're relocating what will be the cost of their move. This is a great way of determining whether they can afford the moving services of one company or not. It's necessary to point out that every company has its own prices, so you'll want to find the one that offers the best price. Therefore, if you're in search of Coral Springs movers, don't forget to ask for a moving quote before signing a moving contract!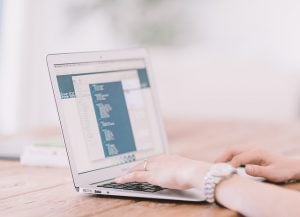 Different types of moving quotes
There are different types of moving quotes and you'll need to learn about all of them in order to avoid unnecessary surprises when it comes to paying for the services. So, what are the types of moving quotes?
A binding quote – This is the accurate estimate of your relocation. So, if you only move the items that are listed on the inventory list, the final price should match whit the one on the binding estimate.
Binding not-to-exceed – probably the most popular type of moving quote. This estimate is the same as a binding estimate except that you'll pay less than the estimated price if your items weigh less than what's quoted.
A non-binding quote – This estimate is not set in stone and will most likely change due to the actual weight of your move. In short, movers will give their best guess of your moving costs, but the price is not fixed. You might need to pay more or less than it was estimated before the move.
What will influence the moving company's quotes and prices?
As you can see, there are some things that will influence your moving costs. Here are only some of them:
Date of your move
The distance of your move
Size of your home or business
Weight of your belongings
Add-on moving services, and so on.
Comparing moving quotes step-by-step
Now that we have covered the basics of moving quotes, it's time to learn how to compare them! If you're still wondering why comparing moving quotes is so important to do, let us explain it to you. In order to find a moving company that has the best offer, you'll need to compare moving quotes from different moving companies. Each moving company has their own prices and this way you'll be able to find the one that suits both you and your wallet the most. So, how to find the best moving company with the best price?
Find at least two reliable moving companies
When you're in search of moving companies in Florida, you'll want to find at least two or three companies that are reliable and then compare them. Having more choices will help you find the company that'll suit you the most. If you stop researching for movers as soon as you stumble upon one that has good reviews, you won't be able to compare their services and prices with those that offer other companies.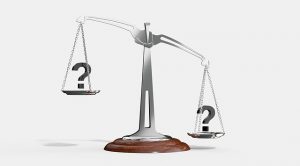 But how to make sure that one company is reliable? Well, to do so, you'll need to conduct a thorough research. For example, you'll want to check the company's info, check USDOT number online in order to make sure a company is licensed, read online reviews, and so on. This will help you avoid potential moving scammers!
Compare movers' reviews
As soon as you narrow down your search and pick your top three moving companies, compare their reviews and rating. However, you can't trust everything you read online. Sometimes, people write bad or too good things on purpose. Therefore, you'll need to learn how to recognize fake online moving reviews before comparing movers' reviews. You'll want to find out how the movers behaved during the move, whether they were late or lazy, did the relocation went according to plan and so on. Other people's experience can help you choose a company you want to be in charge of your move.
Compare movers' services and their price
It's necessary to go for the moving company that can offer you moving services Miami that'll suit you the most. Therefore, before comparing moving quotes, ask your movers about services they can provide you with. And, don't forget to ask for their price! This way, you'll be able to compare the prices of one moving company with prices of other companies. You have already found trustworthy movers. So, the last step will be to find the one that's the most affordable one.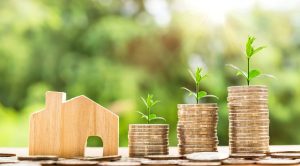 So, there you have it. This is all you need to know in order to compare moving quotes. Make sure to read everything carefully and write things down if it's necessary. By following our tips, your move will both suit you and your wallet!