Choose reliable heavy machinery licensed movers with ease
As you may know, there are many factors at play when it comes to choosing a moving company. The things you will look for in a company will differ based on the type of your relocation. For instance, for a long-distance residential move, you have to look into companies that have such experience. Not all of them do! In the case you're relocating a business, you'll have to choose movers who know the difference between a residential and a commercial move. The same applies when you're looking to hire reliable heavy machinery licensed movers. There are a handful of crews that know exactly how to approach this task. That is why we have compiled this article, to help you in this search for a perfect moving company for you.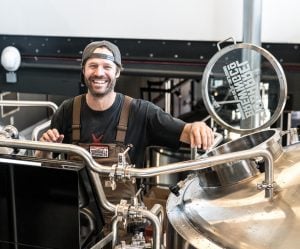 Reliable heavy machinery licensed movers are easy to find – if you know how to look for them
All good moving companies give this one advice to their clients, and Pro Movers Miami never fail to mention it as well. You should begin the search for your moving crew a couple of months before your moving date. Due to the reasons that we will mention further on, you will need some time to select the right moving company for you. Not only will this benefit you, the client, but it is also very helpful to the movers as well. The company will have plenty of time to properly prepare for the task at hand. In the case of transporting delicate items, such as heavy machinery, they need to prepare well in advance.  Therefore, the first step to choosing reliable movers for your relocation is to start on time – then you'll easily accomplish everything else you need to do!
Make sure the company has all the licenses they need
While this is a fairly easy thing to do, many people fail to check the company's licenses. From our years of experience, we know how important it is to have reliable movers during your relocation process. There are many things that can easily go wrong during transport. If you don't have the right team beside you, you'll be making one of the biggest moving mistakes there are. After all, you will probably have a few favorites and might find yourself wondering which one to go with. Before we mention other details you'll need to look into, this will be the first step to eliminating bad moving companies. In a few quick clicks, you can check their USDOT number online, as well as find them on the Better Business Bureau website.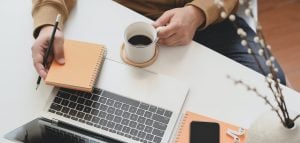 After we found out who's licensed, it's time to check their credibility
It's one thing to see if the company has its licenses, but another to see how they treat their clients. To ensure that you're looking at the best and most reliable heavy machinery licensed crews Miami, you need to take a look at their reviews. Their previous clients will be the ones that'll tell you if these movers are reliable or not. By reading their online reviews, you can find people who were perhaps in a similar situation as you. That way, you'll see how the moving crew approached the task and how serious they were. Past clients will usually be honest and truthful. If you can't find any reviews, or there are a lot of negative ones, we advise you to be wary of that particular company. Sometimes it's better to move on if you have a feeling that this might not be the right choice for you. 
Different reliable heavy machinery licensed movers have different prices
It is in everyone's best interest to stay within their moving budget. Especially if you're moving a business! It can become quite expensive, particularly when heavy machinery is involved. Once you've found out which companies are licensed and reliable, you can go ahead and get estimates from each. When you do, it's a good idea to give them a call to see what that estimate includes. There are a few different types of moving estimates in the industry, and it is important that you're being completely transparent with your movers. An honest mover will clearly state what is included in the said quote and what's not. Keep in mind that you might not want to go with the lowest bidder – it all depends on the services they offer. Also, sometimes a very low price might indicate that it is a moving scam.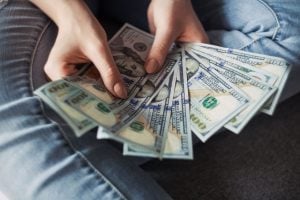 Take into account their ability to move the heavy machinery and keep it safe
If you've found reliable heavy machinery licensed movers, they should have all the tools they need for the job. One of the most important rules in the moving industry has to do with moving very heavy objects. It can be so much more dangerous than you might think. Anything from a heavy couch to heavy machinery, movers have to transport with the utmost care. In your case, the moving crew will have to have special ways to transport heavy machinery. Not only to load it onto a moving truck but also to keep it safe during transport. Be transparent with them when discussing your moving process. You have to let them know exactly what you need to move, as well as how heavy and/or sensitive the machinery is. Not only will the damage become a financial burden, but it can affect your business too.