Like owning and running a business wasn't hard enough, you have yet another item on your list of chores – relocating your office. If the move is upon you and you are left with little to no time to act properly, hiring commercial movers Miami is strongly advised. However, whether you are conducting a DIY relocation or getting help from a moving company, one thing is certain – planning and executing your tasks accordingly will result in business moving not taking much out of you nor your work. The following text is a perfect guide for such an occasion.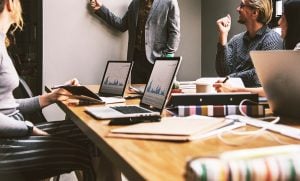 You are going to need a timeline and a team
As we are sure you are familiar with, any big project is best tackled with a foolproof plan. The best way of conducting a business moving project is with a well-thought-out timeline. Creating a schedule based on the time you have at your disposal helps keep everything under control, while not overwhelming any individual involved. Naturally, everyone that is a part of this undertaking should be well familiarized with the plan, if not already a helping hand in creating it. It's important to come to terms with the fact that business moving takes time. As soon as you realize that the move is certain, start with making arrangements. A smaller office takes about 3 months to prepare, pack and move. Medium and large can take up to 8 months of planning. So, start as early as you deem possible.
The right set of helping hands
To follow up on the statement previously made – any person involved in your business moving ought to be familiar with the plan. Now, having said that, you need to be smart about the people you are appointing to this project. You need trustworthy and responsible individuals. People you know will do the job to the best of their abilities, whilst providing an end result you are in need of. If your office is larger in size and you have a number of people working for you, you can appoint people from each department or division to coordinate their particular area. Supervisors and managers make a great choice, having that they are equipped with experience in the matter of organizing people. A smaller office can narrow your choices, so try your best to identify the people who are up to the task.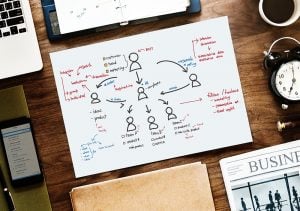 If you are hiring a company for your business moving project
Contact the moving company at least two months prior to the move. Any business moving, no matter how big or small takes time. Always ask for estimates from at least three movers. This will ensure that you land a deal with the company that best suits your preferences and possibilities. Additionally, don't forget to ask for proof of insurance. Hiring long distance Miami Movers will take a load off your mind. If they are, somehow, out of your reach, ask for recommendations from your associates, colleagues, and friends. Check the Internet for reviews from previous customers. Be thorough with your research and it will pay off in a smooth and seamless relocation.
Regarding packing
Invest in quality packing supplies. These can ultimately determine the outcome of the whole process. Goods damaged during transport will be of no use to you. So, allocate a budget for cardboard moving boxes, bubble wrap or moving blankets, packing tape, clear zip-locked bags, and pens or markers for labeling.
Start packing early, beginning with the items you most seldom use. Pay special attention when packing computers, seeing that they are some of the most expensive and essential pieces of equipment at your business. Protect them with moving blankets and bubble wrap. Avoid stacking your computers on top of other items, as well as stacking other items on top of them. In addition, don't forget to safeguard the data stored on your computers. The best way to do this is to store it on a removable hard drive or use a cloud-based service to back up data. Make sure to set aside enough time for such an undertaking before you move your computers.
Business moving presents an excellent opportunity to either upgrade or downsize. If the latter is at hand, now is the time to get rid of items you deem redundant. Bring with you only the items that are of use. Same goes for the essential items you feel are ready for an upgrade. However, instead of tossing them, pieces that still serve a certain purpose can rather be donated. Old phones, office furniture, printers, copiers, PCs and even stray office supplies are all sure to be of great help to some up-and-comer, school or other organization. Other than that, you will save money throughout the whole moving process.
Be organized when packing, and group items in a way that it makes sense. Once you fill up a box, be sure to label it. This will come useful in both packing and unpacking. You will keep track of the items' location and be quick to find anything you might need without much fuss.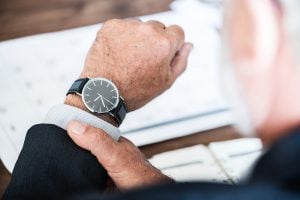 Update contact information
Business moving means a change of location. No surprise there. However, this also means a change in your contact information. You will have to update your address on stationery, business cards, and your website. The easiest, cheapest and quickest information to update is the one on your website. Next come the post office, your creditors, bank, etc. If you bill clients, don't forget to promptly inform them that they should update their contact information for you, so that payment reaches the right address. Here's a tip: make a list of all the businesses, advertising companies, and other associates. This will help not leave anyone out when conducting your contact information update.