Best ways to de-stress after a move in Miami
First of all, give yourself a pat on the back. You've survived this nerve-racking process managed to successfully move to Miami. However, you're probably wondering 'what now?' Even though you're in a new home, you don't feel all the excitement you should. This is most likely due to the stress that has been building up over the last few months. Unfortunately, you can't just wish it away. In order to properly enjoy your new house and environment, you need to learn how to de-stress after a move in Miami. This city is full of opportunities for relaxation, so stick around and learn where you can find them!
Do yoga to de-stress after a move in Miami
It's common knowledge that yoga is good for your body as well as for your soul. It is as much about the physical as it is about the spiritual. That is why practicing yoga can help you return to your natural state of mind and find peace. One of the best things about Miami is that there are free yoga classes every day of the week. What's more, they are all outdoors, so you will also be able to appreciate the nature of Miami. Whether you choose Bayfront Park, Kennedy Park, or Margaret Pace Park as your yoga setting of choice, you will enjoy it immensely.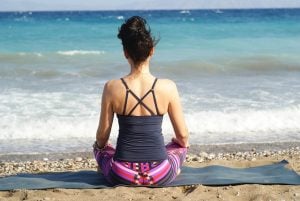 When it comes to moving, one of the more stressful aspects is not having enough space. On the other hand, it's nothing to lose sleep over when you have the right help. You can find excellent Miami storage facilities where you can keep all of your belongings until you need them again. Don't hesitate to contact your local moving company to see if they offer these services.
Throw a house-warming party
Moving house is stressful in itself, but meeting the new neighbors can make people downright anxious. Will they like us? Will they be too loud? Are they going to complain too much? These are all normal questions to ask yourself. However, you will never know the answers to them if you don't actually meet your neighbors. The solution to this is to organize a housewarming party and get to know the block. Miami is famous for its sunny and warm weather, so you can even organize a barbeque or cookout. Make sure you have a fun playlist and enough food and drinks for everybody and you're all set! This is a great way to meet the people close to you without putting too much pressure on yourself or others. Just relax, have fun, and be friendly.
De-stress after a move in Miami in your own home
Being around other people can help us feel more comfortable and at ease. However, sometimes we just want to spend some time alone and do what we enjoy. This also goes for when you want to relax after moving to Miami. Instead of going out, you can just stay in and binge your favorite TV show. To make the experience even more enjoyable, order your favorite food and spend the day in bed.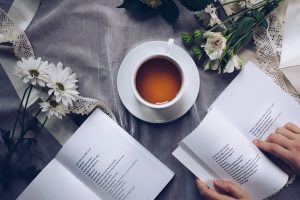 Another way to relax at home is with a good book. This simple but effective activity will take your mind off of the move and into a whole new world. All without ever having to leave your house. If you aren't sure which book to read, there are many websites such as Goodreads where you can find excellent recommendations for your taste. Alternatively, you can visit your local library and ask the librarian for some suggestions.
A beach day can give you peace of mind
You can't live in Miami and not take advantage of the many amazing beaches this city has to offer. There's no better way to de-stress after a move in Miami than to spend a day enjoying the sunshine and the ocean. Even if you don't like sunbathing, you can still have fun at one of Miami's beaches. One of the best beaches here is Lummus Park Beach, where you can play volleyball, enjoy a drink at the bar, or sit in the shade with a good book.
South Pointe Park Pier is another must-see beach in Miami. This beach is also kid-friendly, with a playground that is sure to keep your little ones interested for hours. Moreover, if you like trying new foods, you can try crab claws, a delicacy in the area. And don't forget to bring a camera along to snap a photo of Fisher Island and Biscayne Bay. Whatever beach you choose to release some of the stress, you won't be making a mistake.
Go on an Art Deco walking tour
Living in Miami comes with many perks, among which is the opportunity to see some amazing architecture. This city is known for its Art Deco mansions and buildings, a style that developed during the 1920s. When you visit these sites, you will notice the mixture of pastel and vibrant colors, elaborate designs and details, clear lines, and use of many different materials. This type of architecture is unique to the period it was created in, so Miami gives you a unique opportunity to explore it. One of the most famous designers ever, Gianni Versace, had lived in an Art Deco mansion in Miami. So feel the stress melt away as you walk the streets and soak in the art around you.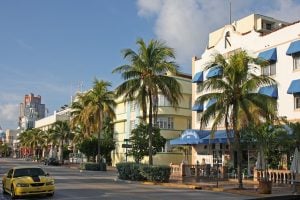 A spa day will help you de-stress after a move in Miami
During a move, our bodies go through a lot. All the carrying and heavy lifting are bound to take a toll on our bones and muscles. So what better way to de-stress after a move in Miami than to book a spa day? A professional massage will make you feel like you are floating on air. The soothing music, the smell of incense, and the ambient lighting are sure to help you relax. Moreover, you can get the full treatment, and come out feeling and looking amazing. There are many spa and massage centers in Miami, so venture out and see which one is just right for you.