Best things to do in Miami in the fall
Fall is typically the time when people and cities get busier. School starts and vacations end, but it doesn't mean that the fun has to end too! Even though most people are primarily focused on their daily tasks during this time of the year, it is important to set some time aside to let loose and relax. Luckily for Floridians, Miami Metropolitan Area is teeming with activities during the fall months. If you've just moved to Miami, using storage Miami services might help you with setting up your new home, so you can still have free time to engage in Miami Entertainment Months! If you're unaware of what there even is to do, here is the list of the best things to do in Miami in the fall.
Enjoy the art
Art has always been one of the ways humankind has expressed itself. Whether you make art, or you're simply a consumer of it, art plays a major role in all our lives. Art comes in many shapes and forms. This means that there are activities for people of different tastes to enjoy. Whether you're an artist that's recently moved to Miami with the help of Miami movers, or you're a Floridian with little knowledge of art, there's certainly something for you out there!
Miami Book Fair
Miami Book Fair is every avid reader's dream. This year, the fair is going virtual, and it will be available to all free of charge. That means that you'll be able to enjoy panels, readings, and discussions, by both domestic and international authors from the comfort of your own home for free. This year's fair starts on November 15th and will last for one week as usual.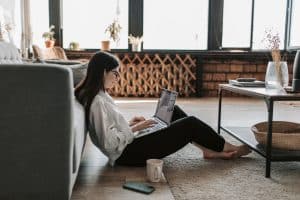 Miami Short Film Festival
If you're a film buff, or just enjoy watching movies in general, you might find the Miami Short Film Festival interesting. Like many other things this fall, this festival too will be held online. The festival offers two weeks of 70 short films starting November 1st. Unfortunately, the film festival is not free, but the tickets are available for purchase online. So grab a cup of your favorite fall drink and snuggle up to watch some quality cinematography.
Miami music scene
Miami is home to many music genres and is a place of birth to many of those. To say that the Miami music scene is big is an understatement, to say the least. Especially in the summer, Miami is home to many music festivals. Unfortunately for music lovers, there aren't many music events happening this fall due to the pandemic. But, there are many music events happening later in the year. Here are some of the music events happening near Miami that you might want to put on your bucket list:
Ultra Miami
Groove Cruise Miami
Tortuga Music Festival
Rolling Loud Festival
Rapture Festival
7000 Tons of Metal
The Friendship
Halloween in Miami
Halloween is a holiday that both young and old enjoy. Dressing up in costumes, going trick-or-treating, or helping your kids or grandkids prepare for Halloween has basically become a tradition of a sort. And it's important to keep the traditions alive even more so in these trying times we've been experiencing for the last couple of months. Fortunately, there are various fun Halloween activities to do within the Miami Metropolitan Area.
The Horrorland Drive-Thru Haunted Attraction
The Horrorland Drive-Thru Haunted Attraction in Miramar is available throughout the whole month of October. This is a fun activity for a family or a group of friends, though it might not be best suited for younger children. It is a 35-minute blood and gore event, a perfect evening for all horror lovers.
Trick-or-Treating
Trick-or-treating is one of the best activities to do this Halloween. It allows for a safe distance and little human contact. This means that it poses little health risks but allows people to come together and celebrate the holiday together. Help your child prepare a costume and go trick-or-treating together.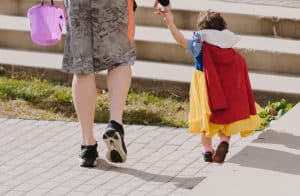 Wining and Dining
Have a beer
What's better in October than visiting an Oktoberfest? Even though originally German, Oktoberfest has with time become a big part of the global culture. Sam Adams Octoberfest in Miami is a three-day beer festival that offers unusual seasonal brews, plentiful tasty food, live music, and games. And even though it's called an Oktoberfest, this particular festival runs at the end of September. If you're new to Miami, having a craft beer should definitely be on your post moving to-do list since it will help you destress and start enjoying the local luxuries.
Picnic at a beach
One of the many advantages of living in Florida is definitely very mild winters. Winter in Florida is like spring in many other countries around the world, so why not utilize it to have fun outdoor activities during the fall time? One of the best things to do in Miami in the fall is to spend quality time with your loved ones, and you can do that on one of the many wonderful beaches Florida has to offer. Prepare some delicious fall food and invite your friends and family for a picnic.
Get moving
Keeping your body in shape is crucial, especially during the pandemic. Spending time in nature and exercising can help you be healthier and feel stronger. So don't forget to keep moving during the fall too, so you can feel your best all year round.
Zoo Run 5k
Exercising is great for you, but you exercising can also be beneficial to others! Zoo Run 5k is an annual fundraiser for Zoo Miami Foundation and West Kendall Baptist Hospital. This year, however, the marathon will be held virtually. An online marathon might sound silly, but it's not as crazy as it sounds. The participants will log their results online after completing a run around their neighborhood. What an innovative way to come together for a good cause!
Family fun
Some of the events mentioned above are well suited for the whole family, but some are arguably more adult leaning. If you've recently moved to Florida with your spouse and your children, you will want to make sure you spend enough quality time together to counteract the moving stress. Some of that stress can be helped by hiring professional moving companies when moving such as moving companies Davie FL, but it can also be helped by engaging in some family fun time! Here's a little list of the best things to do in Miami in the fall with your kids:
Kids Fall Bingo
Children's activities at ArtsPark at Young Circle
Take pumpkin pictures at a local patch
Visit Flamingo Gardens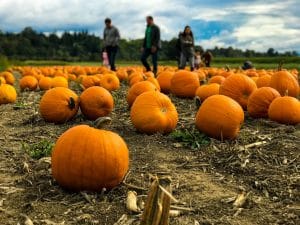 These are just some of the things to do in Miami in the fall, but there are many more! If you have free time to enjoy this lovely fall we're having, enjoy it, if you don't, then make it. Even though most of us are back to our daily routines after the summer, don't forget to make time for yourself and to enjoy the fall time. Before you know it it will be Christmas shopping time. Yikes!