5 simple ways to spruce up your Miami home for selling
+If you are thinking about selling your home, the best moving companies in Miami can help you. You've already repainted your walls, removed family photos, and fixed the little things. But on top of all that, if you want to spruce up your Miami home for selling? We give you a few tips. They can help you sell your property in less time.
1 – Keep the space fresh
This is very important if you want to sell a house. Clean or replace anything that looks old or dirty. The main goal is that the potential buyer can better experience the space when visiting the premises. Use long distance movers Florida to help you arrange your home in the best possible way. They can also help you store unnecessary things.
Tips:
If you have an older bathroom, try to whiten the ceramics as much as you can. Replace shower curtains. It's an easy way to freshen up a bathroom and the best sources are pastel tones, bright colors, and fun designs.
Be sure to wash the carpets, and wipe the kitchen and other elements. When a potential buyer comes to tour your house, everything must be arranged.

A clean and tidy house always leaves a good impression
2 – Bring scents and colors into the home
The first impression, when someone enters your home, is the strongest. A great way to create a relaxing atmosphere is to light scented sticks or candles. In addition, play with colors. Put a blanket on the bed in a bright color, which matches the whole ambiance. Add decorative pillows and your space will surely look more attractive. Hiring professionals like residential movers Miami will help you give your home a feeling of warmth.
 3 – Flowers are a good way to spruce up your Miami home for selling
Nothing makes the room more beautiful like fresh flowers! The green color creates a unique atmosphere of warmth and peace in your room. Decorating parts of your house with potted flowers gives a longer-lasting effect. Creating the right conditions for the flowers is very important. For example, you should not put light-loving plants in places where light does not penetrate, etc. You can also decorate the room with fresh-cut flowers. A bouquet in a vase is a cheap way to decorate your home, but also very effective. Visiting the local garden center can give you some ideas.
4 – Lighting
Lighting is important as it can enhance the space. Use all the lamps and lights you have in the best possible way. Show a potential buyer how parts of your home can be, in the best possible way. This way, you can give them an idea if they decide to buy your house.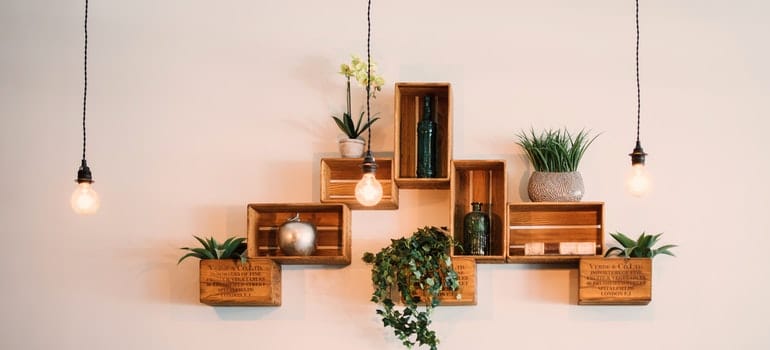 5 – Emphasize opportunities
Show customers the potential of each room. Get different moving quotes Miami to get an idea of your home's worth. They like to know what the options are. Your household will stand out from the competition if you make creative use of space and elements that add functionality inside your home – storage, work, and entertainment areas.
Tips:
Arrange your furniture to visually expand the space and also remove all unnecessary things.
If you have some extra space, set up a desk and create a home office, or make a children's play area in it. This will make the house much more heart-warming
If you have large windows make sure you do not hide them with heavy draperies.
The best way to spruce up your Miami home for selling is to make potential buyers see their life there 
Try to spruce up your Miami home for selling by creating positive energy in the house. Your positive attitude as well as keeping the space comfortable are exactly what makes customers fall in love with your home.