Reasons why families should consider moving to Fort Lauderdale
There is no lack of reasons for families moving to Fort Lauderdale. The city has many qualities that perfectly correspond with the needs of any family, be it big or small. The average year-round temperature of 75.5 °F along with 3,000 hours of sunshine per year means that you'll have plenty of time to take your kid out and enjoy everything Fort Lauderdale has to offer.
Living as well as moving to Fort Lauderdale doesn't have to burn a hole in your pocket
Let's face it, who doesn't want to live in Florida? It's one of the most desirable states in the USA. However, the overall cost of living tends to be higher than the average for the country. Having said that, it's still cheaper than Miami, West Beach, and Palm Beach. The biggest amount of money goes to housing expenses. Other than that, cost of food, utilities, and healthcare is more or less the same as all Florida cities. It's worth noting that Fort Lauderdale has a few neighborhoods that have lower costing homes for sale and for rent. Besides that, you can save money by hiring Fort Lauderdale movers, being that they are highly reliable and work extraordinary well with other peoples desires, possibilities, and requirements.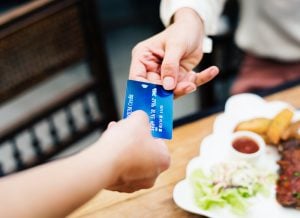 Fort Lauderdale is a truly gorgeous city
Numerous canals, waterways and over 160 bridges have earned the city its nickname – the Venice of America. And, sure enough, it lives up to that name. Fort Lauderdale is riddled with bodies of water, all of which are connected to the Intracoastal, which is connected to the ocean. If your family owns a boat, look no further. Rather pack your bags and call local Florida movers so that they can help you to your new home that stands on the canal-front property. If you have a higher-paying job, you can even join the 40,000 residents who live aboard their yachts. However, if you are like the rest of us and cannot afford a yacht, Fort Lauderdale has still plenty to offer. Coming here means entering a boater's paradise.
Food fit for the gods
Moving to Fort Lauderdale comes with a variety of options when it comes to food. Abundant with restaurants, the city has quite the selection of fine diners for you to choose from, including both gourmet and fast food options. Your kids will enjoy the Mexican, Cuban and American food, while you and your spouse can venture into the world of Japanese and Chinese tastes. Fusion restaurants are also a thing, while the city is not short of vegan and vegetarian options, as well as seafood and steak places.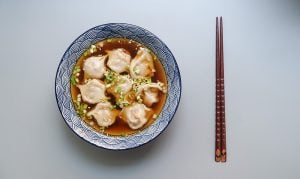 A little something for everybody
Considered a great place for families, this city has plenty of activities and attractions that can pique anyone's interest. Moving to Fort Lauderdale gives you the opportunity of stumbling upon plenty of museums, amusement parks, heritage sites, and nature parks at any given time. Some residents tend to describe the city as a colorful cross between a yachting capital/beach town, and a hip, urban mini-metropolitan. The truly unique vibe will prove to be just the thing your family needs.
A health-conscious community
We all want to live as well as raise our kids in a healthy and safe environment. As a parent who aspires to provide to its offspring only the best of the world, consider moving to Fort Lauderdale for the health-conscious community it has. Whilst walking through the parks, do not be surprised at the sight of people working out in various ways. Many residents value their health greatly and work hard to maintain it. Wonderful weather only helps this goal. Almost throughout the year, you and your little one can go swimming, hiking, biking, inline skating, jogging, and boating.
A break from time to time
Every individual deserves a break from time to time, and so does a parent. After you've tucked your kids and kissed them good night, it's time to take out your fancy shoes and attire. Formerly known as Fort Liqourdale, you can imagine the party that has been going on throughout the streets, beaches, and bars. However, the wild party is now contained in Las Olas Boulevard, the bread, and butter of Fort Lauderdale's nightlife. Being so close to Miami, the city is slowly but steadily catching up to the classy and eclectic choices you can find in the cultural, economic and financial center of South Florida.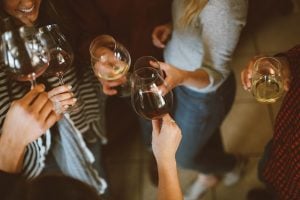 Everything a kid needs
Quality schools to choose from is a definite reason why families consider moving to Fort Lauderdale. Besides elementary and high schools, the city also homes a number of university campuses. And when it's time to catch a break from all that studying, know that Fort Lauderdale won't disappoint. If the beach and all the activities that come with it aren't enough for your family, know that many events and festivals held here every year, and are bound to entertain you. One of the more prominent ones are:
Las Olas Arts Festival
Fort Lauderdale A1A Marathon
Florida Renaissance Festival
Family Fun Week
Fort Lauderdale International Boat Show
Lauderdale Air Show
Hollywood Beach Latin Festival
So, every time of the year comes with an interesting event that will light up the whole city and boost the mood on the streets. When the book is not the center of attention, your kids will have plenty of quality content to boost their imagination and creativity. Moving to Fort Lauderdale means investing in your and your offspring's future and providing some of the best environment for success.