Why move to South Beach in 2022?
South Beach is located on a long island in the Atlantic Ocean, east of downtown Miami. Well-known for its nice sandy beaches and non-stop nightlife, it's a great place to visit and live. But, before you pack your bags call long distance movers Florida, check out why move to South Beach in 2022.
Why move to South Beach in 2022
The first thing that comes to mind when many think of Miami, Florida is the fact that it is an amazing destination for living and vacation. With great weather, history, culture, and entertainment, you surely won't find anything less than a great time when you move to Miami. So let's see what is it like to live in Miami as a resident?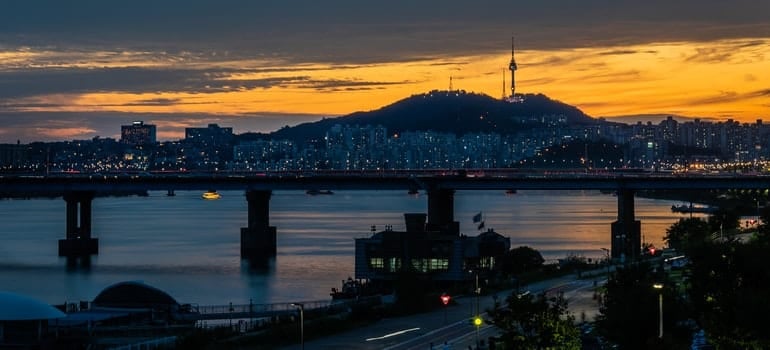 You can do so many things
There are so many outdoor activities you can do in South Beach such as surfing, going to the park, going to the beach, etc. However, if you're not a fan of outdoor activities, there is probably something else that is going to catch your attention here. Miami is one of the few places that has a 24-hour liquor license. Also, there's even a club that's open 24 hours a day, 365 days a year.
If you're looking for a party, you will never be without one in Miami because most clubs open until 5 am. Although, not every party takes the form of a club. Also, there are a couple of world-renowned festivals and events that happen in Miami every year. Some of them include:
Calle Ocho / Carnaval — This street festival takes place every year in Little Havana for one day. It's one of the biggest celebrations of Cuban-American culture and draws over one million people.
Art Basel — This world-leading art fair happens every winter for one week. There are shows and events made toward the luxury art market, while also supporting upcoming and local talent.
Transportation is easily accessible
Although you need a car to access the neighborhoods outside South Beach, people downtown can move quickly without them. There are lots of public transportation that make sure you reach your destination.
Moving companies in Florida recommend traveling with the Metrobus, which has access to up to 100 routes. Don't worry, you won't be missing a bus. The bus operates about 1000 buses across Southern Florida. You can travel to Key Biscayne, Fort Lauderdale, and the Florida Keys with no problem. Also, there's the Metrorail which gives you a 25-mile tour in an elevated system, as well as the Metromover which takes you to downtown areas of Miami for a quite cheap cost.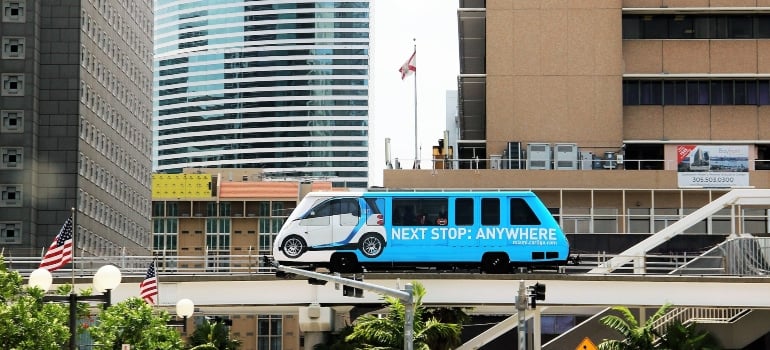 There are no taxes in Miami
One of the best reasons to move to South Beach is that there are no income taxes in Miami. All citizens have to pay are federal taxes. This means that those who are living in Miami can save thousands of dollars if they have a fixed income. Also, there're no taxes to Social Security or retirement benefits either.
However, you will still need to pay sales and property taxes. But what you'll pay isn't a lot in comparison to what other people have to pay to live in other cities. Property taxes depend on the area, but residents usually get discounts if they pay early. If you're careful with your spending, you can save lots of money living in Miami. This is a big reason why a lot of retirees move to Miami.
Great culture, entertainment, and nightlife
Miami is truly a cultural melting pot made up of a vast population of residents from Haiti, Cuba, Central, and South America, and the Caribbean. Their art, food, music, observances, and other cultural aspects are tightly combined within the city's character.
Miami also has many entertainment options. The city is blooming with a beautiful art scene where you can access a variety of museums, theaters, galleries, and performing-arts conservatories. For those who want to get active outdoors, Miami has to offer a couple of lush parks perfect for jogging, playing sports, surfing, working out, doing yoga. and more.
Miami's nightlife is to be mentioned. It can easily rival any vast city in America. in terms of opportunities for nighttime fun. The city offers an impressive selection of oceanfront clubs, live music settings, dance venues to enjoy. No matter where you go, you are guaranteed to have a good time.
Amazing food scene
As a result of its amazing influence and cultural diversity, Miami is home to a great food scene. The city has lots of authentic restaurants, including Brazilian, Puerto Rican, Cuban, and Colombian cuisine. If you didn't try empanadas, tostones, or a classic Cuban sandwich, you can try them for the first time in Miami. However, make sure you're careful if you don't want to get fat.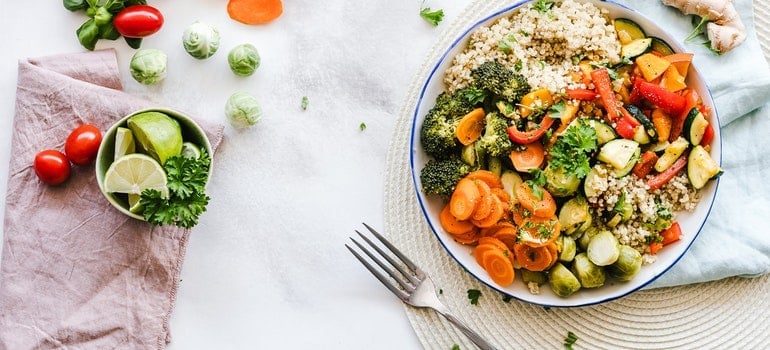 Final thoughts
As you can see, it's not a surprise Miami is always a bold word on a map, as it has something to offer for everyone and everything. From the party scene, rich cultural influences, to even raising a family, Miami offers the perfect blend that makes its residential experience something amazing
At this point, you may just be interested in both the food and the lifestyle. If you have come this far, it's time to start thinking about the next steps and maybe even start your search for movers South Beach FL. Let Pro Movers Miami do the hard work and help you relocate!