What to do when movers are late
The moving process is complicated as it is, we don't need obstacles to make more problems. A critical situation can occur when your movers are late. This can only prolong the whole moving process and cause even more difficulty. What should you do in this situation? Are there people you can call, and how should you react? Read our guide and we will gladly walk you through it.
Finding reliable partner in moving-avoid "movers are late" scenario
Whether you are planning commercial or local moving you have to be aware that it is not an easy task. It takes knowledge and skills. There are many moving companies on the market. Some of them are frauds. You need to be very careful about it. Let's say that you mean to move to Aventura, Florida. What if you choose a moving company that has a good reputation and the movers are late for the pickup for exp.? The terrible situation we agree on it. In order to avoid that scenario, you should rely on the best moving company Aventura.
We are an experienced moving company and our services can fit even to the most demandable client. Our mission is customer satisfaction. In that order, we are developing our services for years now. Responsibilities of all parts in the chain of moving are well known in front. That is because we don't want anything to surprise us or the client.
Planning is the best starting point
Nothing is more responsible than to make a good moving plan. In that way even something goes wrong you will know that you have done all that could be done. If movers are late, that won't be your responsibility. For your protection only you should arrange storage for your belongings, just in case. If the delay happens in reason what so ever, your things will be safe in storage.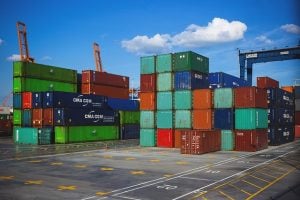 For that purpose, we offer you the best storage Miami. Of all storages in Aventura, the best conditions there are in our storage. Our storage units are clean and dry and waiting for your things. While you are keeping your things in our storage you can protect yourself even more. Arrange insurance with us. So every unpredictable thing happens in storage or during the move, insurance will compensate for it. You can sleep peacefully.
Preventing "movers are late" scenario-set the moving date
One way to avoid the "movers are late" scenario is to give exact information to your moving company. Give them precise instructions of your moving date, set it on time. Some research says that you will need to arrange the deal with the moving company even 3 months before the moving date. In that way you will avoid short term deadlines that are always stressful, the risk of movers being late will be a minimum and your costs will be smaller. Call us and get a free estimate of your costs.
In the request for getting a free estimate, you will need to write everything that is valuable input for us. Moving date is the most important input because it determines the timing of all other activities. Arrangement with the moving company should be made in that way if it happens that movers are late you have the right to get a refund.
Tips for you when movers are late
It isn't much you can do when movers are late for the pickup. If that scenario happens you should remember our tips:
Call the moving company
Get in touch with the team of mover that need to be at your home
Ask when are they coming
Preserve calmness if they don't answer
Then find another moving company
Call the moving company
When the moving day comes and for example the time when the movers need to be at your doorstep is 11, wait until half-past 10. When that time passes you will be now 90% sure that they will be late. If the movers are late, call the moving company immediately. Why wait? Something unpredictable can happen like their tire has burst or the truck stopped. Maybe traffic is the problem. Or, they might be trying to scam you. Contact them and save your nerves.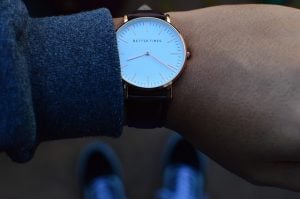 Get in touch with the team of mover that need to be at your home
If you get the answer from the moving company that they are late because they have a good reason, call the head of their team. Let him tell you what happened so you can organize yourself according to that. Maybe there is something that you can do and help them when movers are late.
Ask when the movers are coming
When you get in touch with them ask them what is the estimated time for them to come. It will be professional of them if the movers are late to call and announce that. But sometimes in the chaos of happenings people don't think. That doesn't mean that they don't care. By the time they come, you can do anything else, walk spend some time with neighbors, etc. Don't be upset!
Preserve calmness if they don't answer
One of the possible scenarios can be that they don't answer the call. Call them one or three times. It can happen that they don't call back. What then? Well, if they don't answer at all you will be sure that they won't come. Stay calm. You know that you have a deadline. So inform everybody that needs to know that movers are late, or not coming and that you will be late. It happens. Then activate their obligation for not coming and get a refund of your money.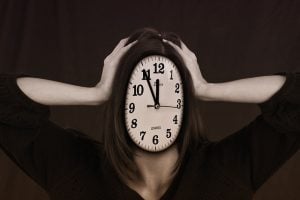 Find another moving company in short notice
When "movers are late" scenario is written off and you are aware that they won't come at all, you must act quickly. Find another moving company that can come in short notice but is certain how much is going to cost you in the end.