What is the best place for a new startup in South Florida
If you are an entrepreneur who wants to start a business, there are a number of important issues that need your attention. While the quality of your product/service is really important, so is the location of your business. In this article, we will show you the importance of the location of your business, as well as why Miami-Fort Lauderdale-West Palm Beach is the best place for a new startup in South Florida.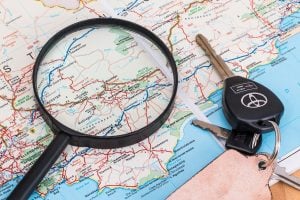 While new startups have been on the rise, research shows that almost 50% of small businesses don't make it past the four-year mark. This means that a lot of people are opening shops, but doing a poor job of keeping them up and running. One of the reasons why the numbers of failed startups are so devastating is because of one very important, but often overlooked factor – location. So, hop on in, and find out exactly why that is, and why you should be hiring movers in Fort Lauderdale today.
The best place for a new startup in South Florida – Why is location so crucial?
So, let's start with the most important question – why is the location of my business so important? Well, for two reasons.
Reason number one – congruence
If there's no congruence between your startup idea and the location of your business, your concept will not flourish. That's why market research is so important. You first have to analyze whether there is a need on the market for your product/service. And if such an interest exists, where (geographically) is it most prevalent? After you have that information, you can now make a clear-cut decision. Either you are going to open up that business where the interest is most prevalent, or you won't do it at all, because there is no interest in it at this time.
Reason number two – communication
The location affects the remoteness of your team. If you decide to hire commercial movers Miami, then your whole team should be from Miami. If however, you decide to work cross-country, then just make sure that you have all the proper administrative tools that will allow for effective, simple and clear communication with your team. 
So what is the best place for a new startup?
Okay so, hopefully, you now understand why the location of your place of business is so important. Normally, then the next question you will have is – what's the best place for my new startup? Well, we are glad you asked.
What do the numbers say?
New research suggests that South Florida is one of the top leading contenders for being the most affordable city for launching startups. To determine this, the report used the following metrics:
Startup density;
Startup growth;
Investment in businesses;
Employment at startups;
Self-employment;
Education;
Cost of living;
and evaluated them across the top 50 metro areas in the United States of America. South Florida, and more specifically, the Miami-Fort Lauderdale-West Palm Beach area ranked 10th of 50 on that list. It is considered a startup mecca. With high percentages of self-employed people making it one of the most startup dense cities in the USA. One should also take into account the eMerge Americas Insight report. Which says that South Florida startup companies are expected to attract a historical amount of capital funding this year. Making South Florida one of the best places for your new place of business.
Where is the best place for a new startup in South Florida?

We understand that when you think about startup meccas you think about cities like Los Angeles, New York City. In any case, Miami or even Fort Lauderdale for that matter are certainly not the first things that come to mind. However, as you have seen, the South Florida region is making noise in the area associated with entrepreneurial activity. Yes, you have read that right. The state known most for its sun and beaches is becoming a rising star in the startup industry. Which explains why so many people have started hiring local movers Florida.
So, what's the best place for a new startup in South Florida? Well, you can't go wrong by just opening a business anywhere in South Florida. However, we have made a list of our top three favorite picks.
Maitland – the best place for a new startup in South Florida
How does an average business revenue of $4.5 million sound? What about free one-on-one business coaching and entrepreneurship seminars in the National Entrepreneur Center? Or maybe, free business consulting at the University of Central Florida's Small Business Development Center? Maitland, a suburban city in Florida has all of that and more, making it our top recommendation for you when launching your startup.
Doral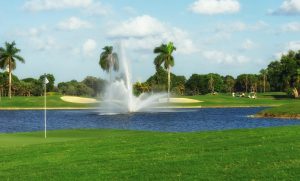 Doral is a city in Miami-Dade County that is booming. The economy is fueled by tourism, the financial and trade market. Ever heard of Perry Ellis International, the Miami Herald Media Company and Hellmann Worldwide Logistics? They are all situated here. Making it the place for gathering venture capital in Florida, and a perfect spot for your business.
Naples
Okay, we will admit, this recommendation is more of a wild card than anything. It's highly situational and dependent on your (and your companies) needs. And it's definitely not the best place for a new startup in South Florida. However, Naples has a booming economy. They have the Fifth Avenue South Business Improvement District which promotes local shops, which just might be what your business needs. Naples also has the Small Business Development Center at Florida Gulf Coast University which offers entrepreneurs free consulting services. Which when all of that combined, might just make you reconsider moving to Florida.