What are the traits of reliable commercial movers
Every relocation has its challenges, but we have to agree on one thing. Moving your office takes a lot more patience and planning than a simple residential move. That is why you should make sure that you've got the right team by your side through the entire process! Picking the perfect moving company to work with isn't always an easy task. Especially if you've never done it before. There are things you have to look out for, and that's why we're here to assist you. Read on to learn what are the traits of reliable commercial movers and how to choose the right one for your needs!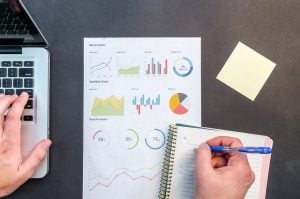 5 traits of reliable commercial movers
Since we've been in this industry for a while, we know how it evolved through the years. Unfortunately, today, there are a lot of unreliable moving companies and it's fairly easy to fall for a moving scam. If you're not careful about choosing your Kendall movers, you could end up losing a lot of money, time and effort. Not to worry – if you keep a few things in mind when selecting a moving company to work with, you should definitely be on the safe side! Here are the 5 most common traits of reliable commercial movers you should look out for.
Reputability is the key trait all commercial movers should have
Even though this is clear as day, and we've already mentioned it, reputability should be on the top of your traits list. We've got a few ideas on how you can check this. First of all, see if the company in question has a proper license and insurance. FMCSA website will have all the info you need to get a background check on your commercial movers Miami. It will tell you whether the company has a green light to conduct interstate relocations. Another great way to check their reputability is to see how long they have been in business. Also, make sure to visit their website and see if they have a section for online reviews. Their previous clients are the best source for you! Even though a moving company may have a license, it may not be the perfect one for you.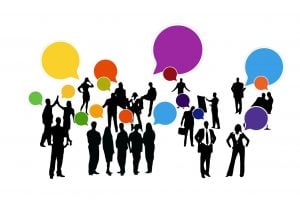 Check if the company offers all the services you will need for your relocation
Knowing just how much movers will help you out is a must! Especially when you're moving a business. You don't want to sign a contract with a moving company, only to find out later that they won't lift heavy objects for you, for instance. Reliable commercial movers will be fully transparent with you upon agreeing to relocate your offices. They will clearly say what they can or cannot do. However, sometimes it's up to you to ask additional questions that are specific for your own situation. Your moving company can't read minds – please let us know on time if you have any specific wishes that we need to be aware of. Your movers are here to work as a team with you, and we can only do that if there is full transparency on both sides.
Affordability – one of the traits of reliable commercial movers you will seek
Of course, we all want to stay within our set moving budget. However, before we even devise how much we are willing to pay, we have to be realistic. Relocation can get pretty expensive, and it all depends on your needs. Moving an office is definitely more expensive than moving your home. There will sometimes be heavy and sensitive equipment that your movers will need to handle. All of that will come at a certain price. Even though that is the case, you should still select a moving company that you can afford. Experts recommend getting a moving estimate from a few companies before you finally select one. The price of your relocation doesn't only depend on a moving company – it also depends on the time of the year, your time frame for the move, and much more. Take your time to properly think about how you're investing your money. 
A reputable commercial moving company will have all the resources you need
When talking about moving services a company can offer, we mentioned that they should all be prepared to move whatever you need. In this case, you have to ensure a company is fully equipped for this task. They shouldn't only have the proper tools, but the workforce as well! Here's what all reliable movers should have for your office move:
Enough people for the task. While moving sometimes seems like a pretty straightforward task, it usually isn't. There are many aspects of it that people often forget. When you've got a fairly big team working on one move, you are sure that nothing will be overlooked. Experiencing a delay in the delivery or encountering a moving problem during the process is less likely if you have a big enough group of people who are solely focused on your relocation.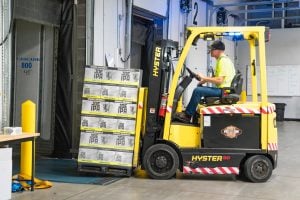 The right moving equipment. This is especially important when you're relocating a business. Oftentimes, you will have expensive equipment that needs proper handling. If the movers have got the tools to safely transport heavy, bulky or sensitive objects, then they are the right movers for you. You just have to notify them first, so they know how to prepare for this specific task! They will do anything that is in their power to organize a smooth move for you and your employees alike.