Top reasons why buying an apartment in Miami this winter is a good idea
Miami is the ideal destination for many individuals to live full-time, since it offers a diverse range of intriguing neighborhoods as well as the ability to take advantage of downtown Miami's nightlife, outstanding restaurants, and other facilities such as Miami Beach and Biscayne Bay, among others. Having said that, with single-family home prices surging in recent months, now may not be the best time to purchase a single-family home in Midtown or Brickell if you are unsure of your financial situation. Fortunately, it's another story with apartments. Downtown Miami apartments might be a wonderful option if you want to be close to Miami Beach or the city center. Our movers and packers Miami are here to help you. So, if you're wondering if buying an apartment in Miami this winter is a good idea, stay with us till the end of this article.
Top 5 reasons why buying an apartment in Miami this winter is a good idea
Certain cities across the world are popular destinations for those seeking a specific way of life. New York City is known for its culture, Paris for romance, Los Angeles for its magnificent lifestyle, Milan for shopping, Rio de Janeiro for Carnival, and Miami is known for partying. Year-round residents of Miami understand that it's not all about the weather and the beach. It's about the urban lifestyle. Miami is extremely popular with inhabitants and investors from all walks of life in the United States. Numerous individuals from all over the world have relocated to Miami. This is for a variety of reasons. Miami has wonderful weather. People go from all over the world to spend the winter months in Miami. However, there is one reason real estate investing is so popular: it is a good investment.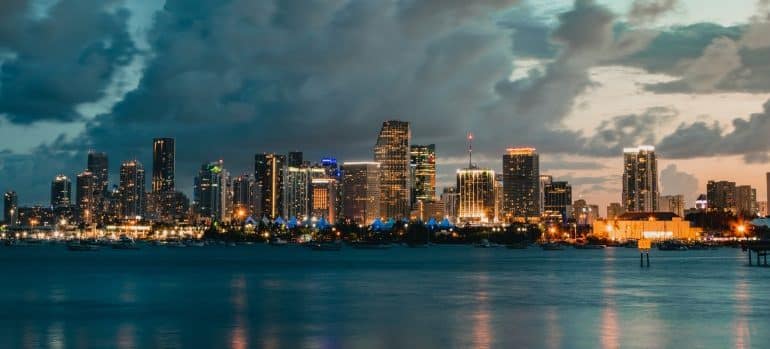 1. Miami Is A Landlord-Friendly City
Naturally, this is only advantageous if you want to rent it out. But given that many investors only come during their home state's or country's winter months, it is frequently prudent to do it while they are away. Because Miami has some of the most liberal rent restrictions in the country, the market determines the price rather than the government. This is economically advantageous since it guarantees that people intending to rent their houses receive a reasonable return on their investment. Additionally, it is landlord-friendly in other respects. Evictions are more straightforward, and there is even a seven-day unconditional eviction process for persistent non-payers. If you will be renting out your apartment and you need your furniture moved to another location, Miami storage facilities are there for you.
2. There are many Upcoming  Locations
Miami is a continually changing city, which is why it attracts so many people. They like its diversity and limitless possibilities. If you are one of these individuals, you may be unsure of where to begin your apartment search, which is why we are here. There are many exciting new neighborhoods. One such location is Miami's Edgewater neighborhood, which has lately seen a resurgence. It was on a declining trend from the late 1990s to the mid-2000s. Nonetheless, it has now discovered its raison d'être and experienced a torrent of investment, an image that is repeated across Miami. If you need help while moving, our movers North Miami Beach will gladly step in.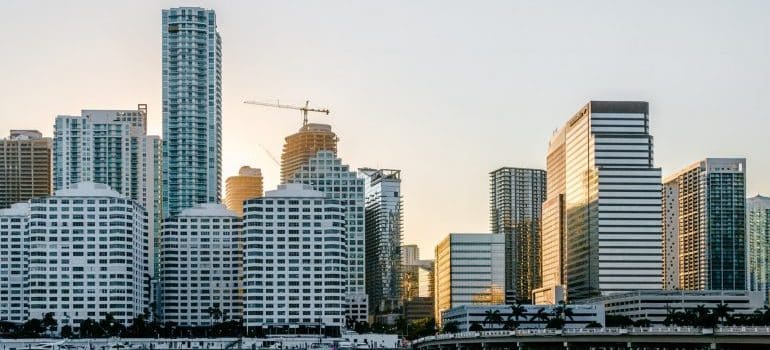 3. Tourism in Miami is booming
Miami has always been a popular tourist destination. With its warm climate and lovely beaches, it's an obvious destination for anyone looking to unwind, relax, and have fun. Add to that Miami is one of the fashion capitals of the United States and is home to several film studios, and you have a highly sought investment destination. This implies that property owners may benefit from both domestic and international tourism, which is well-known in this region. This might range from holiday houses to establishing a business to meet the need. The possibilities are limitless.
4. Miami is a cosmopolitan city
Miami is a melting pot of cultures, nations, and people. This cosmopolitan city provides a diverse range of activities, from shopping on Lincoln Road to visiting the Vizcaya Museum and Gardens, and from dining at SoBe to Bayside Marketplace. Whatever your interests, this city has something for everyone. This global vibe to the city is advantageous not only from an investment standpoint but also from a quality of life standpoint. If you want to stay in this area for an extended period of time, the availability of intriguing food and diverse culture may make living quite delightful.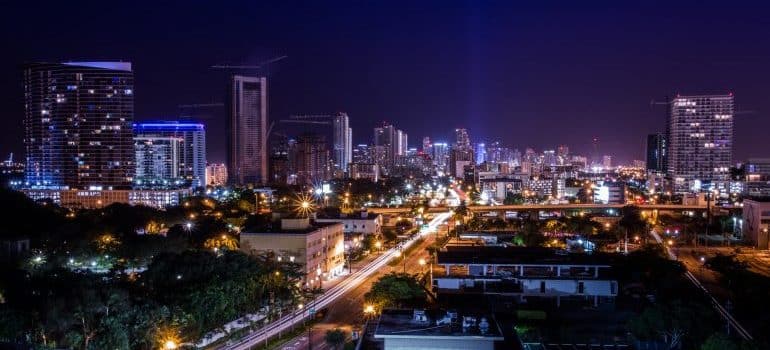 5. Your investment will return
From a financial standpoint, the return on investment is massive. Every year, Miami real estate offers some fantastic deals. Investing is booming in Miami real estate, for example. This is attracting a lot of investors. It's no surprise that investors are coming to South Florida in search of a good deal on Miami Beach homes. Which sells on average for $1.7 million. There are a variety of ways to do this. From flipping at the perfect moment to purchasing and restoring derelict houses. If you do some research ahead of time, you'll be able to buy the greatest property in an area. That is predicted to appreciate in value over the following several years. Once you buy your property and you've decided to move, make sure to have sufficient moving insurance to prevent any inconveniences.
Miami is the finest spot to invest if you are searching for a good return on your money. Buying an apartment in Miami this winter will set you off the right way for 2022. The diverse culture and year-round good weather are just two of the many benefits of moving to a new city. As a business or retirement destination, Miami should be at the top of your list.