Top qualities of a good tenant in Miami
As a landlord, you must understand how relocation affects your future renters. Some have an easier time than others but all of them must go through the relocation process. The process requires organizing packing, decluttering, finding proficient local movers Miami, and securing the highest quality moving service. Also, most of them, stress out about the budget, time invested, and other particular situations. Hence, the first impression can be distorted in a way. But there's a way to minimize the chance of a bad tenant by following a given set of rules. Let us show the qualities of a good tenant in Miami and how to deal with tenants in general. Let's dive in.
Relocating home is complicated and costly
As we said before, your future tenant must go through many hardships. They will look for a property first and also search for movers and packers Miami to take over the entire moving process. Most of them are stressed out and on a tight timetable while executing these tasks. You should consider it and not make any presumptions right from the start. Give your tenant a chance to expose their real face in days to come.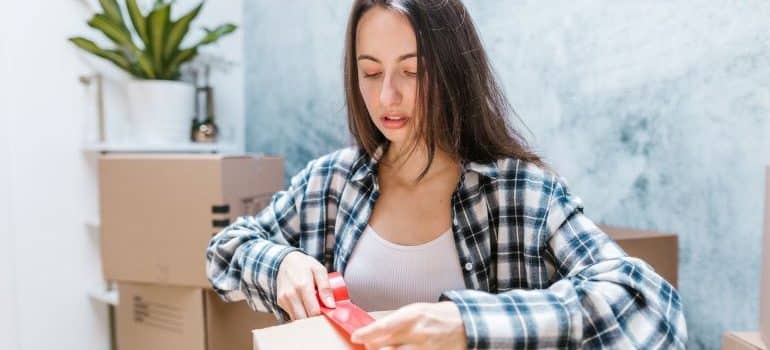 Also, you can assist your tenant and make their relocating process a bit easier. Direct them toward a good hardware store where they can purchase packing supplies. Or if you know any good movers Midtown Miami, you can recommend them. Try to be open, friendly, and courteous. It'll help your tenant relax and open up as well and this way you'll have a better perception of their personality.
Find out all about the qualities of a good tenant in Miami
Now, we will list below all the things you should consider before you pull out a profile of your renter. Note down the following
Safe employment – You want a renter with a constant income and long-term employment.
Impeccable credit history – Obtain referrals or you can take a step further and request a credit score. You don't want a tenant that's formerly neck-deep in debt with a bank.
Felonious record – No one wants a renter with a felonious record. The threat is too high but it's up to you if you want to accept it or not.
Lifestyle – No one will tell you this right from the beginning. You must follow your instinct with this one.
Smokers and pet owners – These are huge subjects in the landlord community. It can differ from renter to renter.
A criteria list is much longer. Although, these were the main concerns of each property owner. Presumably, the most important topic is the felonious record. Make sure your future renter doesn't have one.
Become a detective for a moment
Keep in mind that you can get fooled by the qualities of a good tenant in Miami. Or to put it this way, the future tenant can pretend that everything is fine. As you know, the first impression is the most important. So, even if you like your tenant and you had good communication, you should do a background check. Do it in whatever way you like or can. Pull strings and spend resources to confirm your tenant is a law-abiding citizen. Some landlords simply check out their social media profiles which is a good tactic. Social profiling is a real deal so if you know someone who can do it, go for it. It will mean a lot if you know who is living inside your property.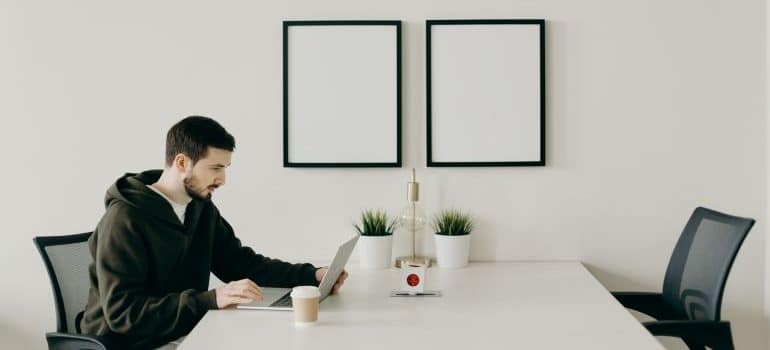 Obeying the law is one of the qualities of a good tenant in Miami
Of course, as a renter, you must obey laws and regulations tied to it as well. Pay special attention to the discrimination law. It can easily lead to a lawsuit if you do not know anything about it. Hence, keep away from any subjects related to race or color, nation, religion, and gender. Also, some landlords don't want families with children or tenants with disabilities. Hopefully, you aren't one of them and you'll cover this content effortlessly.
Your tenant must have a steady income to pay the rent on time
This is a business after all. You should make sure your investment and observe it safely. Thus, check if your tenant has strong employment and a steady income. Of course, this depends on the size of the family you're taking in. It would be valid if you can come by any referrals from the former landlord. Dig out a way of checking if your future tenant will cover their bills and rent on time. And keep in mind most customers spend a lot on relocation preparations and moving services Miami. You should somehow figure out as well if they are liquid or broke upon moving in. But this is hard to do and one of the qualities of a good tenant in Miami is to assure you they have enough savings and a steady job to support the entire story. Communicate openly with them and you might get this info.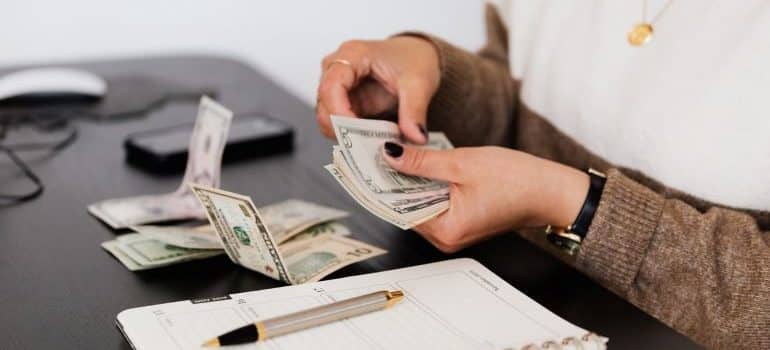 What about pet owners and smokers?
This is an extremely big topic you should cover before accepting a tenant for your property in Miami. You must decide earlier if you want to accommodate anyone that's relocating with pets or is a smoker. It doesn't matter if you have furniture in your home or not. Both classes of tenants will leave dirty smells and odors on your walls, furniture, and other exteriors. More importantly, pets can do physical damage to your floors, doors, walls, etc. So, think about it and decide on a set of rules for those kinds of tenants.  Or decide not to accept them in the first place. It's entirely up to you.
And now you know what the qualities of a good tenant in Miami are. Or should we say, you know how to avoid bad ones? As long as you're led by your prerequisites and have a determined set of rules, it won't be a problem. It's your home and your investment after all. Keep it in a good condition for times to come by choosing a good tenant that will recognize the rules and regulations. Good luck.