Tips for preparing your employees for an office move
Relocating your office is not something you do often. Many companies never change their location. At least not if they don't have to. And when you consider the amount of work and things you need to take care of if you want a smooth office move, who would blame them. Because just finding a new location and hiring commercial movers for whatever type of relocation you need won't suffice. The reason is simple – both physical things and employees make your company. So, taking care of only physical things is not enough. You also have to dedicate your time to your employees. That's why we've decided to give you some tips for preparing your employees for an office move.
Can you do it yourself?
An office move is a sensitive thing. Even during a residential move, there's so much that can go wrong. However, if something were to go wrong during an office move the consequences would be much bigger. Because, if you think about it, ending up without boxes with clothes is not the same as ending up without boxes with computers.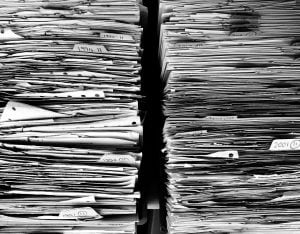 Plus, coordinating relocation of a family of 4 members is not the same as coordinating relocation of twice as many people or usually even more. That's why your safest bet is to hire professionals like Coconut Grove Movers to coordinate your office relocation. I do not doubt that you'd be able to pull off the relocation yourself. However, as I've said, if you want everything to go smoothly and have peace of mind then you should turn to professionals for help.
Take all the help you can get when preparing your employees for an office move
If there's someone you trust you can appoint them as the office move coordinator. That person can, for example, be responsible for preparing your employees for an office move. Or if that's asking too much, they can be responsible for finding a moving company for the relocation.
What you can do is give them pointers to what they should be looking for. Like that they must check if a moving company is licensed and legit. That the moving company should be responsible and have good reviews on websites like the Best Business Bureau or Yelp. You should also give them all the information about the budget and try to come up with a moving date with them. But in any case, that person can be the one other employees turn to with their concerns about the relocation or any ideas they might have.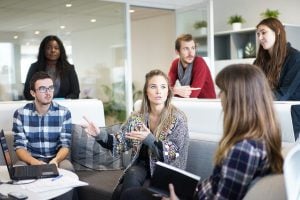 If you have a trustworthy person that can take a lot of tasks from your plate you can focus on some things that come with an office move. And those are things like changing the address on visit cards, documents, post, bank, utilities and so on. And don't forget to let your customers know that your office will be on a different address. This one is easy to forget but it can really affect your business.
Number 1 tip for preparing your employees for an office move
The best tip for preparing your employees for an office move is to involve them as much as you can. And the best thing here is that it doesn't mean that they have to do the relocation itself. You can let office movers Miami do the hard work. But what your employees can do are the little things and tasks.
For example, each one of them can be responsible for packing their desk and belongings. There are a few positive things if they do this:
First of all, no one feels comfortable when some stranger handles their personal belongings. So your employees will feel much better if they are the ones that pack their personal belongings.
Second of all, they will probably do a better job packing than movers. Because even though your movers are experienced professionals and can do a good job at packing, your employees are just more familiar with the items that need to be packed. So, they will actually know which documents and items are confidential or of the utmost value for whatever reason. And therefore, they can separate those things from less important ones and label the boxes properly.
One more positive thing doesn't really have to do with preparing your employees for an office move but instead, it has to do with the moving budget. If your employees pack and unpack your office you will save a lot of money because you won't be needing  a packing service from the moving company.
When should you tell your employees about the relocation?
One of the most important tips for preparing your employees for an office move is to let them know that you are relocating as soon as you can. This is important for many reasons. Because you should keep in mind that if you're relocating your office to a whole different part of the city it will affect your employees. Not to mention if you're moving your office to a different city. Some of them will end up living close to a new location while some of them won't. And the sooner you tell them the sooner they can start thinking about relocating. After all, you have to give them enough time to find good residential movers and organize the relocation.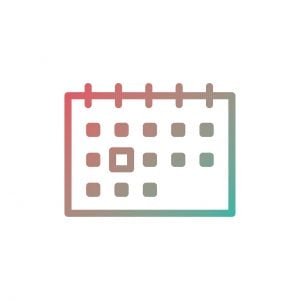 The reason why I'm telling you this tip for preparing your employees for an office move is quite practical actually. The whole moving process – so packing, transferring and unpacking – will take a couple of days. Which means that during that time they won't be able to work. So, if they have some important work or urgent deals they should know about the moving date as soon as possible. They will be able to organize their time and tasks accordingly. And, of course, that's a way to prevent your business to suffer.