Things to think about one week before your interstate move
The date of your relocation approaches. You are both anxious and excited. However, there are some things that still need to be done before you move. In this article, we are going to discuss the things you need to think about one week before your interstate move. Furthermore, we are going to talk about all of the things you should do before the moving day in order to make the entire relocation more efficient and successful. This will include finding professional moving companies Pompano Beach FL as well as properly organizing and packing your items.
One week before your interstate move
The approaching move can trigger a multitude of different feelings – excitement, anxiety, fear, expectation, etc. But the biggest one will likely be stress. To make things easier for you and your family during an interstate relocation, you want to make sure you are well-prepared for it. Check your interstate moving checklist and see what is left. Now that you have reached one week before your interstate move, you need to take some steps towards ensuring a safe a successful relocation.
Wrap up the packing process
By this time you should have packed the most of your inventory. However, if you have not it is still not too late to wrap up the packing process. Go room by room and check what is left. Of course, all of your essentials and belongings that go with you on the day of the move should be packed last. If you have a lot of things that still need to be packed do not be shy to ask for help. Ask your friends and family members if they can spare some time to help you finish with the packing. It will not only make the whole thing go faster but it will also be a lot more fun.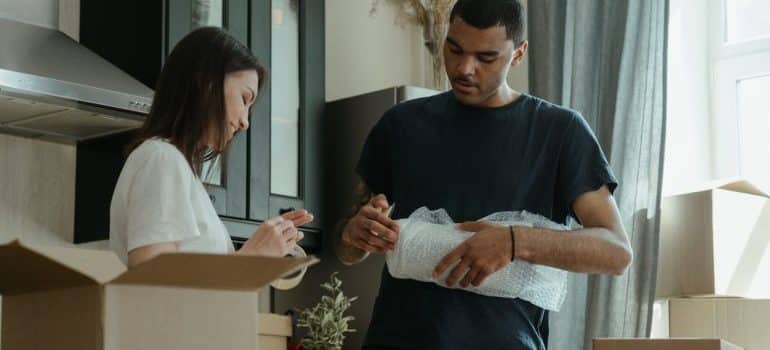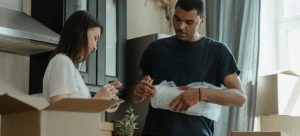 Prepare the essentials for the moving day
One week before your interstate move is the perfect time period to prepare the essentials for the moving day. This also includes an emergency pack. Relocation is complicated and it can have many unwanted complications along the way. You need to be prepared and ready for anything. If you have not set these emergency supplies and essentials already, now is the right time to do it.
Plan where the furniture will go in your new home
Here is a thing to think about one week before your move that is not stressful or exhausting. Sit down and plan where and how you are going to arrange all of your furniture, decorations, etc. This is also useful for unpacking later on. You will know exactly where to put certain items if you have planned it a week before your interstate move.
Declutter your inventory
This may be the last opportunity to properly declutter your inventory before the move. There are going to be a number of items that you no longer want or need in your new home. They may be damaged, broken beyond repair, or simply too big to bring along. Decluttering is a great way of clearing up more space in your inventory. There are generally two best ways in which you can declutter your inventory.
Donate. Donating your items is a great way of decluttering your inventory and also helping others. Contact your local charity organization before you move.
Organize a yard sale. Here is something not a lot of people think about doing. Granted, moving can be quite a time-consuming process. However, by organizing a yard sale you are not only getting rid of the items you no longer need but also earning some extra cash. This extra cash can be added to your moving budget and help with the hiring of your professional residential movers Miami.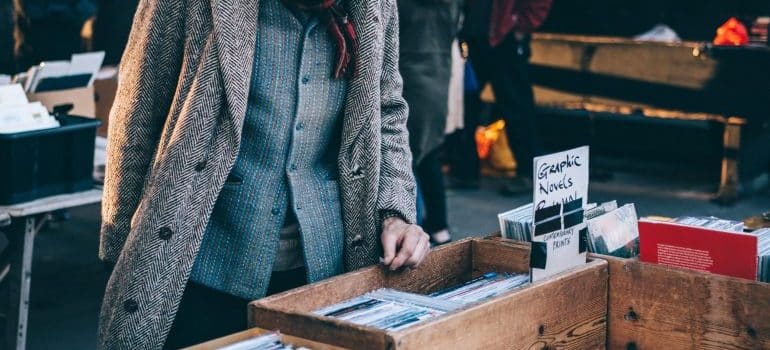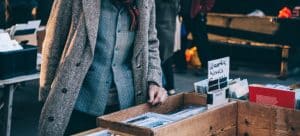 If needed, rent a storage unit
This the perfect time to rent a storage unit if you have a lot of items that you cannot take with your right away. In case your packed inventory is bigger than expected or if you have items that you decided not to take with you, now is the right time to look for a storage unit. Make sure the movers you hire have a variety of moving services Miami available, including storage services. Storing your items so close to the date of your relocation may not seem like a good idea but if it is necessary you should definitely do it.
The finishing touches
At this point, 7 days before your interstate move, you should be ready for all of the finishing touches. Contact your movers and confirm the exact time of your relocation. Furthermore, prepare your home and your floors for the arrival of your movers. If you have time, try to clean your house as much as possible for the next residents. One of the most important things to do during this period is to check if you have everything ready for the move. This includes your cash in case of an emergency, personal documents such as license, passport, id, and a carry-on bag that goes with you during the move.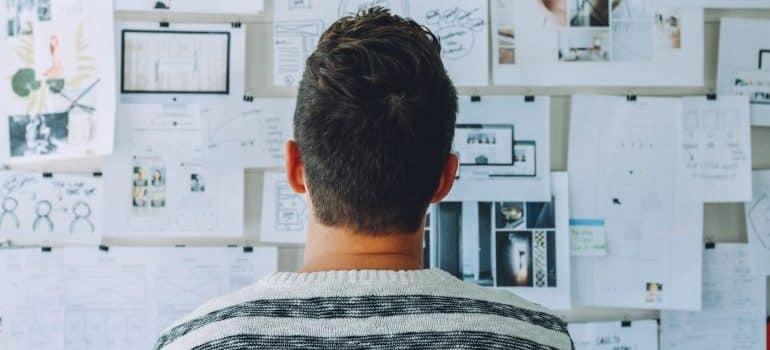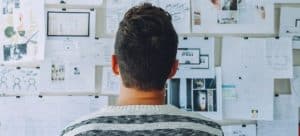 Conclusion
All things considered, the period of one week before your interstate move should be used wisely. It is the perfect time to wrap every unfinished task. Keep in touch with your movers. In case any changes happen in your schedule, make sure you notify them on time. Go room by room and inspect all of your packed belongings. Ensure they are all well-protected for the move or storage. With good organization and the right movers, you are sure to have a successful and stress-free interstate relocation!