How to pick the best realtor in Miami
To decide to move, that's one of the biggest life decisions. Whether your house is a family house where you grow up in, or you lived there for a year – it doesn't matter! You will need both professional and spiritual guidance in the process of moving to Miami. One of the important things to think about in the process of moving is how to pick the best realtor in Miami.
What qualities make the best realtor
When you decide to move, either you are selling or buying the house of your dreams, the first thing to do is to pick a realtor.  Of course, his qualities and attributes need to be at the highest level. As a good realtor, he must leave the impression that he is trustworthy and dependable. The amounts of his transactions define him.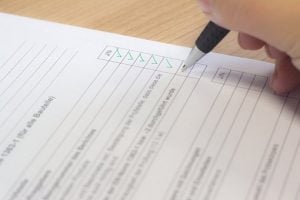 You should have in mind, that a realtor is a person who:
Understand and recognizes your needs
Has the know-how to sell and buy properties
Respects your deadline set for moving
Listens to you
Represents you
Gives you the certainty that everything will be all right
Is responsible for successful buying or selling properties in Miami
The checklist for picking the best realtor in Miami
Make a list of at least 5 top-ranked realtors in Miami, stationed in Fort Lauderdale. Local agents know the area and they know people that live there. Every door is opened for them. They are the best help there is. They also know why are the reviews of the moving company are important.
Check and make sure that they are licensed
Research their references on the network. Check if they are a member of the local association of realtors. Who becomes a member of a local association of realtors, automatically becomes a member of a  state association and national association. So, you can get a closer look at their references.
Interview them. The best way to get to know their abilities, to know how they communicate and act in selling and buying is to interview them. You have to talk to them and get 'face to face' insight into their skills. They have to be dependable, reliable, caring, precise.
The best realtor is the one who is worthy of your time. Find out in which house they have an open sale and see them in action. A good thing will be to ask him to bring pictures of houses that are adequate to tour demands, so you can narrow the search.

Interview realtors and pick the best realtor in Miami
Communicate with the realtor
A good realtor is the one who doesn't rest, he is always on the move, selling and buying and there for his clients. You need to know about his recent transactions as well as the average price of the transactions. If the numbers are high, you've found him!
Communication is a very important quality for the realtor because that characteristic provides him input and self-confidence to take you to your goal. You can arrange to communicate with him with emails, messages, and calls, depending on what you prefer the most. You should know that it won't be an easy job to reach your goal and find exactly what you need. So, make an effort yourself.
Try to put your emotions aside. Selling or buying a house, the process itself can be for some people very emotional and disturbing. You need to pick the best realtor who needs to be able to recognize the need and the importance of moving for his client. Maybe the process of moving means too much stress for him.
He knows the target
The best realtor in Miami is the one that will find you what you want. He can get you the best price for your house because he is aware of your budget. He will be there for your questions and doubts and he will respect your deadlines.
Accept him as a consultant for house marketing
Fort Lauderdale is a beautiful place near Miami, just waiting for you and your family. If he is good, he will recommend local movers in Fort Lauderdale, so you can start your research on time.
Knowledge in Miami housing
Good real estate agent needs to know the area of Miami, Fort Lauderdale very well. Every realtor is good at selling and buying, but you need to pick the best realtor in Miami who spends his time analyzing the housing market. Their awareness of the real estate market in Miami and the supply and demand has to be at the highest level. That is an enormous advantage at the start. Make sure that he understands the importance of moving to Miami for you. You have to be proactive and give him every information that you find to be significant because they are precious and needed.
Remember: input is important!
You can start giving him relevant entries like exactly what kind of house do you need, how far the house needs to be from the beach, location of nearest stores and supermarkets, etc. Then, ask about the distance from schools and hospitals, trains and buses, taxi stations, airports, art centers, and your work. However, information like what kind of climate is there in Miami, tending of all cultural happenings, about traffic in Miami,  etc. are as well important for social beans who are moving their lives in Miami and don't know anybody.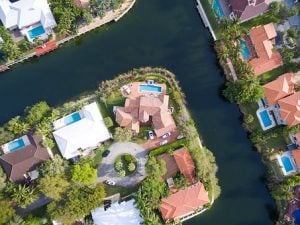 Top tip for your move
If you are moving from far away distance, there is an interstate moving companies Miami, which can make your move much relaxing and less stressful. Their responsibility is going to be to move your whole home to Miami. You can concentrate on more important things like sightseeing, exploring Miami, finding cute restaurants, coffee shops, gyms, etc.
Ask the realtor for advice on moving to Miami
You have to patient to be able to pick the best realtor in Miami. Then, your mission will be to let him do his job the best way that he can. Ask him for advice you need. Let him 'read' you as a client, let him get to know with your demands because he knows some facts that can make the move much easier. He can be your guide to your dream house without stress.