Moving from a house to a penthouse in Miami
Living in a house has many advantages. First of all, suburban areas are quiet, peaceful, and isolated from city hustle and bustle. Your neighbors will also be farther away unlike in huge residential buildings. Secondly, you will be able to enjoy your own private yard or garden. You can invite your friends for a barbecue or enjoy a sunny day with your pets.  Additionally, many houses come with swimming pools and car garages. Lastly, houses are usually much bigger than apartments. You are free to make all types of adjustments according to your preferences and needs. If you own the property you can even add another floor! But all that comfort comes with a hefty price tag. On the financial side, apartments are much friendlier for your budget. Remember that it is not cheap to pay the electricity and heating bills for a 5,000 square feet hose. In that case, moving from a house to a penthouse could be a winning strategy. You just have to find a nice apartment, pack your belongings and call your local movers Florida. Stay with us to learn how to do it correctly.
Moving from a house to a penthouse calls for a reliable moving partner
Relocation is not a simple thing to do. Actually, it is quite difficult to balance between your daily obligations and organizing a full-scale relocation. Things get even more complicated if you have a family and small kids. Also, bear in mind that relocation is a physically demanding activity that involves a lot of heavy lifting. Sometimes it is better to leave the job to the professionals and to concentrate on other aspects of the moving process. How to find the right Coral Springs moving company? A lot of moving companies operate on the market, and here are some ways to separate reliable moving companies from amateurs and scammers:
Reliable movers have a dedicated website or a social network page
Experienced movers provide a wide array of different services
Their personnel is friendly, well informed and ready to answer your questions
They have all the necessary certificates and licenses to conduct business activities
Their use cutting-edge vehicles and tools
Organize your belongings when moving from a house to a penthouse
You are going to live in a smaller place, right? So, this is the perfect time to get rid of everything you don't use regularly. Houses are usually full of clutter that is just sitting in the corners and attracting dust and allergens. Therefore, sell, donate or simply throw away everything that you don't need anymore. There are several advantages of organizing a decluttering tour of your house:
Clean and organized living space. You are starting a new chapter in your life, and you shouldn't begin it surrounded by a pile of unnecessary junk.
Moving quotes. The price of each move depends on the distance and on the amount of stuff you plan to transport. This means the less stuff you decide to move, the less money it will cost you. It is quite simple.
You will earn some money. You would be surprised how much money you can earn if you sell your old stuff online or if you organize a garage sale.

Rearrange your belongings before moving. You are starting a new chapter in your life and you want to do it with a clean and organized apartment
Measure your furniture before moving
When you are moving to a smaller place there is a possibility that some pieces of furniture won't fit in the new apartment. Therefore, before you pack your belongings make sure that you got the measurements right. There is nothing worse than paying for the transportation of your king bed only to realize it can't fit in your new bedroom. Remember to measure the hallways and elevator doors of your new building because this is the only way to your apartment. So, get the measuring tape and measure everything twice.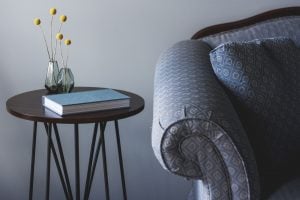 Get some moving supplies
If you wish to organize a successful move you will have to acquire some moving supplies. You will need these to pack your belongings and to prepare them for transportation:
Cardboard boxes
Packing paper
Packing tape
Bubble wrap
Basic tools
Scissors
Marker pens
Sticker labels
You can find most of these items in your closest DIY store, or order them online. Also, you can always decide to get packing services and to leave the job to the professionals. This could be a wise choice if you have a deadline for your move, and you don't have enough time for packing. Also, remember that packing bulky and heavy items like pianos and large sofas is not easy. Don't risk the safety of your belongings and your health.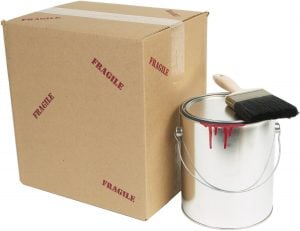 Learn more about your new neighborhood before moving from a house to a penthouse
When you are moving into a new property you want it to be in a best-possible shape. If you own the property, you can make modifications and repairs. If that is not the case you can still ask your landlord to repaint the walls or get some new furniture that is more to your preferences. There are many ways to make your new place look like home. But one thing you can't change is your neighborhood. For this reason, it is of utmost importance to research your new neighborhood before moving in. Pay attention to:
Crime rates
Costs of living
Quality of schools
Availability of public transportation
Trends in housing values
Property taxes
Proximity and quality of amenities
As you can see, moving from a house to a penthouse in Miami is not very difficult but you have to do some basic research and to be organized. If you can't do in on your own, you can always rely on the assistance of the professional moving teams.