How to properly store design furniture in Miami
Do you need some help and advice on how to properly store design furniture in Miami? If so, you are in the right place. Storing your design furniture successfully is not difficult if you follow a few basic steps. Although ensuring that your furniture remains in perfect condition will require some work and energy. However, it is extremely important that you do it right if you want your design furniture to remain the way it was and without damages. We are here to show you how to do it right. We will also mention why you should do your research and find the right storage units Miami for your inventory.
Storing design furniture properly – Where to start
The very first thing that you need to do, is to clean your design furniture. The way you clean it entirely depends on what furniture you have and what quality it is. However, regardless of how you clean it, always do it carefully and handle your furniture properly to avoid any unnecessary damage. Clean everything thoroughly. When it comes to wooden and plastic pieces of furniture you can use mild soap and water. Be careful if you have antique furniture made of wood. It may need a different approach. Also clean fabric items and metal pieces. Another important thing to keep in mind is to let everything dry properly before moving it or packing it. Afterwards, you can empty your furniture of your items. Be very careful when packing and moving your antiques including antique furniture.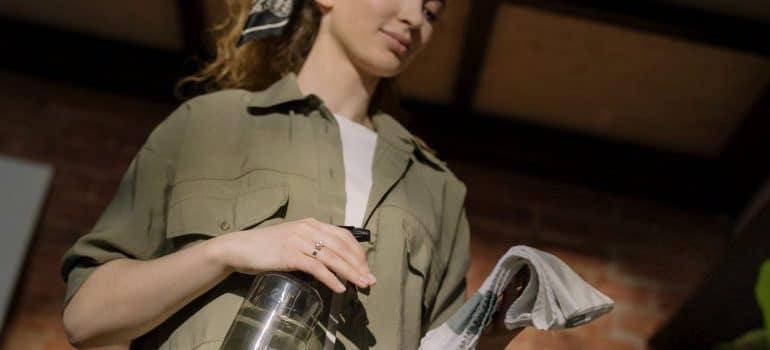 Disassemble your furniture
This next step is crucial when you store your inventory. Disassemble the furniture pieces that can be disassembled and follow the instructions carefully on how to do it. Tables, desks, bookshelves, etc. should all be disassembled before moving it. All of the tiny pieces removed from your furniture such as bolts, screws, and so on, should be packed separately in bags or boxes that need to be marked for their contents. This way you know exactly where these items are and you can easily put your furniture back together once you remove it from storage. Disassembling your furniture makes it easier for you and your Miami Movers to move it. Furthermore, it helps you to avoid damaging it and it helps you store it easily in a storage unit.
Get the necessary packing supplies and materials
Your furniture consists of many different things. Many of these need to be packed when disassembled. To pack your furniture properly, you need to obtain the right packing supplies. There are a few things you may already have in your inventory that can help you pack your furniture. However, for well-organized and efficient packing, we recommend getting the following tools and materials:
High-quality cardboard boxes. Get these in different sizes but make sure they are of high quality.
Protective materials for wrapping. Bubble wrap, packing foam, furniture wraps, etc. are all needed to keep your furniture pieces safe and protected.
Packing tape. Tape your packed boxes multiple times to ensure they do not open during transportation.
Labeling materials. To mark each box for its contents, you need to get labeling materials.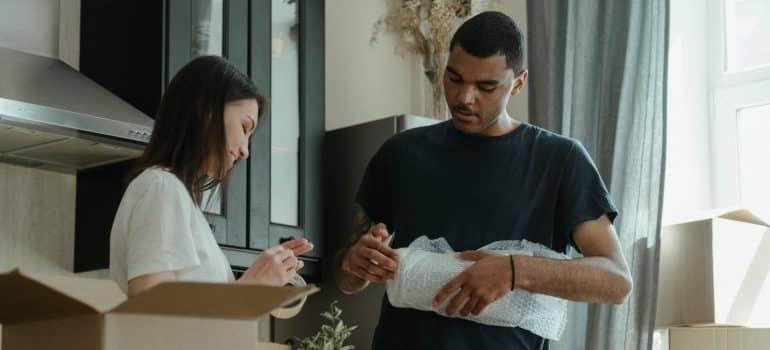 Contact your professional movers to get moving quotes Miami and see how much it is all going to cost you with the packing supplies and the overall relocation and storage process.
Wrap your furniture with the packing supplies
Now that you have the right packing supplies and materials, you can properly wrap your furniture. Make sure that every item is properly covered and protected with the wrapping. Lay down thick plastic sheeting on the floor to prevent moisture when storing your furniture pieces. Old sheets, plastic wraps, blankets can all be used to cover your furniture entirely.
Raise furniture off the floor
This next step is extremely important. You do not want to have to deal with mold, insects, and pests. Aside from providing proper protection to your items and furniture, you can also raise it from the floor level. This is especially important if your storage unit is not climate-controlled in the Miami, Florida area where it can get really hot. Use pallets or blocks that can withstand the weight of your furniture to raise it from the floor.
Find the right storage for your inventory and furniture
There are many different types of storage units. You have to do your research and find the one that fits the needs of your relocation. There are some basic factors and elements to take into consideration when choosing a storage unit. For example, you should first look at its size and see if your furniture will fit inside it. Additionally, take a look at the storage unit's security system, accessibility, as well as maintenance level. A climate-controlled unit is very desirable when storing designed furniture.
Hire professionals to help you move your furniture and store it
If you have a huge household inventory with many different pieces of furniture that need to be stored, you should contact professional movers to help you out. They will send a required number of experienced hired workers to assist you with your furniture and its storage. There are many benefits to hiring professional movers. You also do not have to worry about transportation. Moreover, you can focus on other tasks as well while your movers handle the key moving-related tasks for your Miami relocation.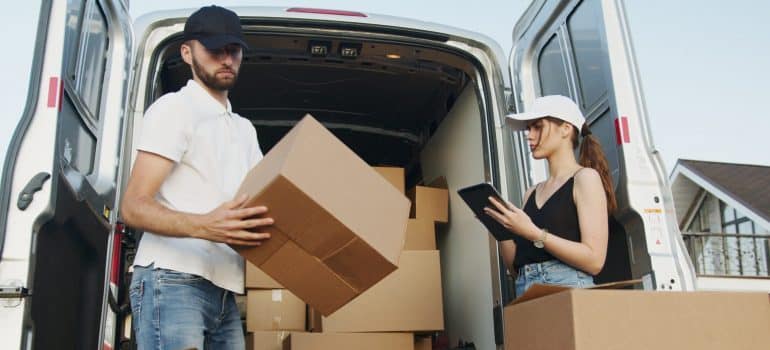 Conclusion
To sum up, there are a few important steps that you need to take when you store design furniture in Miami. Follow these steps and you are sure to have your furniture properly packed and protected for storage. Keep in mind that you should always hire professional movers that can offer multiple different moving services Miami at good prices to help you out.