Guide to moving your office to the West Coast
When it comes to moving, we all know how difficult it can get. However, this is also the case with an office relocation. Therefore, you have to know a few steps that you need to take in order to complete moving your office to the West Coast properly and successfully. Here, we are going to cover ways to successfully complete the relocation of your office. Furthermore, we will focus on all of the important reasons for hiring a professional interstate moving companies Miami.
Moving your office to the West Coast – Step by step
The process of relocation is often complicated and filled with various challenges. This is the case regardless of the type of your move. It is for this reason that you need to approach your office relocation carefully and with a good plan. You have to complete this kind of relocation step by step. Let's take a look at the very first thing you need to do before you can focus on other tasks related to your office relocation.
Create a good plan for your office move
There is nothing worse than approaching a relocation without a plan. This will not only make things extremely difficult but also hurt your business. Create a plan for your office move which will contain all of the main tasks related to your move and address the main issues. There are a few basic but essential things to list in your plan. These are the following:
The budget for your office move. Come up with a good number and a realistic one for your office relocation. Set some money aside in case of an emergency.
The size of your office inventory. Determine how many items you plan on packing and transporting to the new location before you start packing.
The cost of your move. Calculate all of the costs related to your office relocation. Get accurate moving quotes Miami from reliable moving companies.
The date of your relocation. Set a good date for your office move to the West Coast. Make sure you avoid holidays and busy weekends.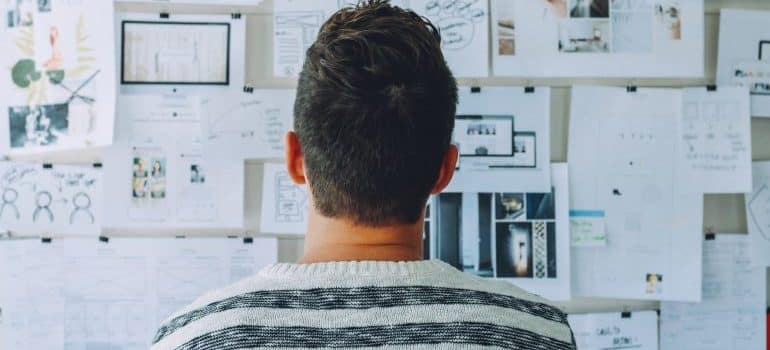 Communicate with your employees
If you have employees working for you in your office, you have to notify them about the upcoming relocation of your office. Inform your employees about the basic details of your office relocation. Explain what that means for business and how things will move on from there. The best way to get everyone up to speed is to organize a meeting. Notifying your employees and customers about your office relocation is one of the very first things you need to prioritize when moving an office.
Create an office inventory checklist
There are going to be a lot of items from your office that you have to pack and relocate. To get a good idea of the items you have for the packing, create a simple inventory checklist. This will also let you know how many packing supplies you need to get. Furthermore, you will have an easier time packing when you follow your packing and inventory checklists. Additionally, it will be easier to keep track of all of your items.
Secure the necessary packing supplies for your office inventory
As mentioned above, you have numerous items in your office inventory that need to be packed. However, in order to complete the packing process properly, you need to get the right packing supplies. Packing tools and materials are there to keep your office inventory safe during the relocation. There are some basic packing supplies that you always need to acquire for any kind of move. These include cardboard boxes, labeling materials, packing tape, scissors, bubble wrap, and other protective materials. If you cannot get all of the necessary packing supplies be sure to contact professional moving companies Hollywood FL to help you out.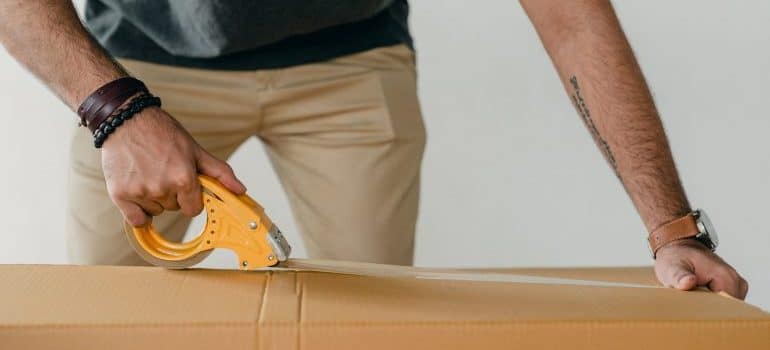 Hire professional packers
The process of packing is also not easy. It takes a lot of time and energy. Furthermore, requires tons of experience and preparations in order to be completed fully. To get things going faster and to make your relocation overall more efficient, hire professional packers. They can help you pack your office inventory like a pro. On top of that, you get to save your time and energy. This way, you can focus on other tasks while your professional packers handle the packing process. If you do plan to tackle the packing process on your own, make sure you know how to properly construct moving boxes.
Hire reliable and experienced movers to assist you
We have mentioned already that professional packers can help you tremendously during your packing process which can be quite long and stressful. Hiring reliable movers make your overall relocation a lot easier. Not only can you focus on other things but you also have the added security that you professional movers Miami provide. There are numerous other benefits of having reliable movers by your side during an office move. For example, you do not have to worry about providing transportation for your office inventory. Furthermore, you do not have to worry about any heavy lifting of your packed cardboard boxes.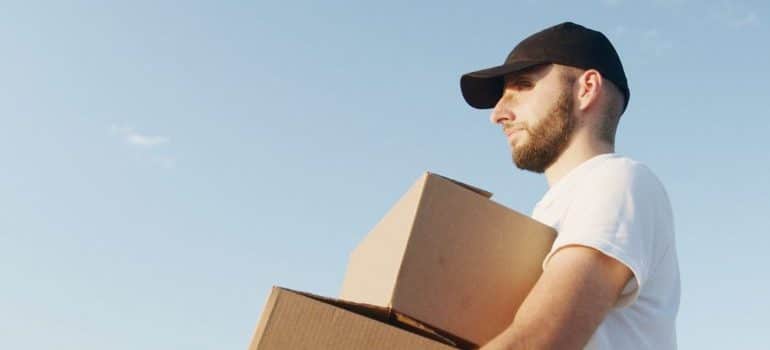 To sum up
In conclusion, we have provided a very basic but essential guide to moving your office to the West Coast. All things considered, with good organization, lots of preparations and a solid plan for your move, you can make this process a lot easier and successful. Remember to get the right packing supplies, create an inventory checklist for your office items, and focus on getting reliable and experienced movers by your side to assist you. With good movers that have a ton of experience, your office move to the West Coast will be done in no time and stress-free!