At the end of the day, when it comes to moving, it all comes down to making the perfect decision about which company to hire. And regardless of where you are, this procedure has its steps that everyone needs to go through in order to make their selection the right way. One of the things you have to approach carefully is getting the right moving quotes. Moving quotes Miami are not that difficult to obtain, however you should be careful. Usually, people just go to Google and get the first quote of the top.
Our advice is not to skip this step, because you may end up paying more than you should. At Pro Movers Miami, we make sure that you know well in advance what our estimate is. This way you are safe to make your decision on valid and accurate information provided by our professionals. Our advice to you is to expect no less from any moving company you intend to hire.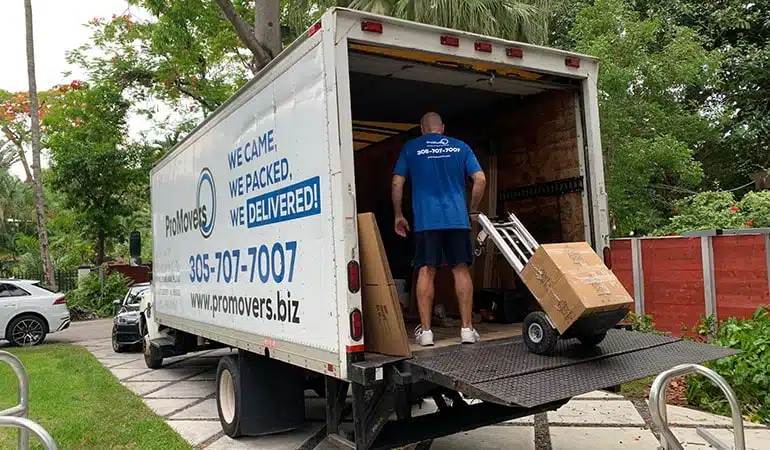 Still, there may be some obstacles on your way of getting the right quote. We will discuss what these obstacles may be and how you should go about overcoming them. Again, our experts at Pro Movers Miami are here for you and are more than happy to answer any questions you might have. Feel free to contact us!
What are Moving Quotes Miami?
Before you can ask for moving quotes Miami, you should understand what these quotes are. Furthermore, you should understand how they work and what they are based on.
There are certain aspects of getting a moving quote that you should never avoid doing and getting. Before you make any moves and decisions you should ask for a written moving quote from all the companies you are considering. There are multiple reasons for this.
First, in order to make the appropriate decision, you will need written moving quotes from all companies competing for you. This way you can set them one next to the other and make comparisons.
Second, by getting an appropriately written moving quote, you are able to document all the arrangements with the company and avoid any unpleasant surprises in the future.
Ultimately, when choosing a moving company, you wish to choose one that will accomplish all you desire on a fair budget. Every customer will always strive to get more for less. Fortunately, Pro Movers Miami are here to accommodate all your needs on a fair, predetermined budget. We hope to finish each project with a happy, and returning customer!
How do you know if a moving quote is good or not?
Before you can proceed to evaluate a moving quotes Miami, you need to understand the important elements of it. The first thing that should grab your attention is how the company performs its estimate. If you encounter a company that attempts to do it over the phone, there is a strong possibility that you are facing fraud. No moving company is able to make a valid moving estimate based on a phone call alone.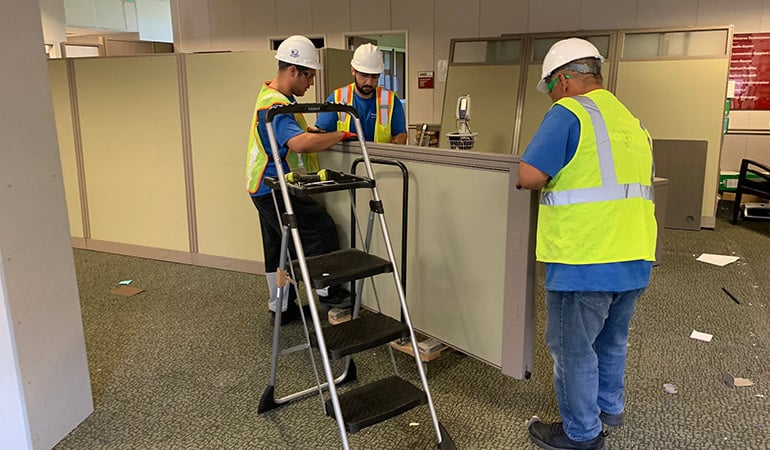 The proper moving companies will send one or two experts to the moving site in order to estimate how many things are being moved, how approachable is the building, which floor you are on, and so forth. Only by approaching the estimate in the manner will it provide valid results.
Pro Movers Miami will always send a team of experts to your moving site in order to investigate all the elements and provide you with valid moving quotes Miami. This way we will never leave you guessing, and you will know exactly what to expect from cooperation with our experts.
Questions to ask your future moving company
In order to get a valid moving quote, you need to ask all the right questions. Also, you should provide all the answers needed. This way the communication is on a high level and it helps our experts to give you valid information.
There are various elements that impact the cost of the move. It is because of this that there are several types of quotes a moving company might provide you with.
Not-To-Exceed Estimates
One of the most commonly used estimates are the Not-To-Exceed Estimates. These estimates are very specific and are most commonly used because they provide you with all the information you need. You get an estimate that will never go above the number they provide you with. And in most cases, the entire move ends up costing far less than the 'maximum amount' given.
This will be based on the combined weight of all your belongings and the accessibility to the site, as well as on the kind of moving services you pick for your relocation.
Fixed Cost
This is far less common, but still usable by companies confident in their estimates. A fixed price estimate is exactly that. You get an exact number that will not vary up or down, regardless of what happens. This is usually risky for the companies themselves, which is why many companies avoid using it.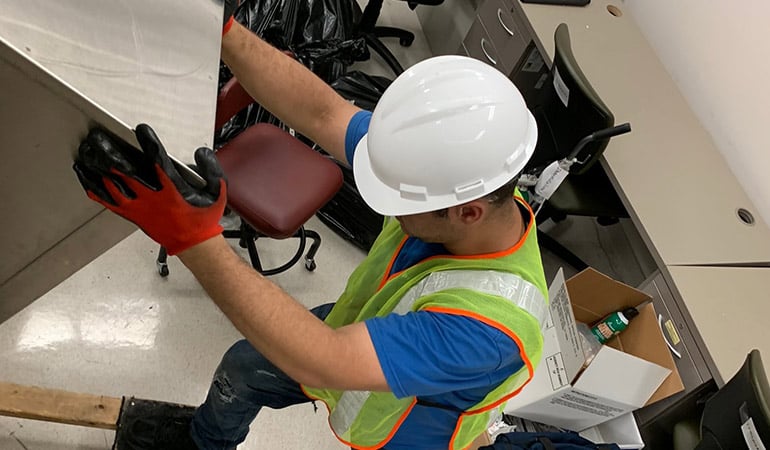 This is because you are promised service for a fixed amount of money. In case something proves to be more difficult for the company, they cannot charge you more for it. This is why most companies avoid it.
Non-Binding Quote
This is the quote you will want to avoid, in our opinion. This quote serves as no actual estimate. Your chosen movers will make an estimate, but the estimate is in no way binding between the two of you. This means that, at any time, the price might go up (or far less often down), causing you to be at a loss.
At Pro Movers Miami we make sure to provide you with the highest quality of service! No matter if you are planning on moving locally or long distance. Our moving quotes Miami are very accurate and we always try to stick to them to the best of our abilities! You will never feel tricked in any way if you entrust your move to us!