Common moving injuries and how to avoid them
Moving injuries can happen to anyone. If you don't lift something the proper way or you don't look where you are going, you can expect them to occur. The best way to prevent them is to hire the best movers in Fort Lauderdale to help you with your move. However, if you are planning to move on your own, this article is perfect for you.  These are the things you need yo know about preventing moving injuries from happening.
Most common moving injuries and how to prevent them
The easiest way to prevent moving injuries is to hire professional help. Therefore, feel free to contact one of the best local movers Florida has to offer to help you with your moving tasks. Before you hire your movers it is important that you read reviews. You need to find the best moving company to do the job in order to have a stress-free relocation. However, if you are planning on relocating on your own these are things you need to know. When it comes to common moving injuries you can prevent them following these easy steps:
Wear sneakers or boots. You want to wear something comfortable on your feet. Moreover, you will need some closed toes footwear in order to protect them. They can also protect your ankles for twisting and turning. Find comfortable shoes that have a tight grip on your ankles, and you are ready to go.
Avoid oversized clothes. You need to wear something that you feel good in. However, moving while wearing oversized clothes can result in injuries. You don't want to get stuck on the doorknob while you are carrying your moving boxes. Therefore wear something that can protect your body from scratches and bruises and won't slow you down. Also, keep in mind that you might need an extra shirt.
Moving on your own can boost your relocation budget but there is a high risk of getting injured. Therefore we advise you to contact the moving company to help you with your move.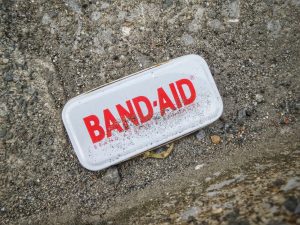 There are also some things you need to know
Strained back is one of the most common injuries you can suffer while moving. It is usually caused by heavy lifting. If you don't know how to handle robust furniture you should ask for help. Moreover, you need to lift heavy boxes from your knees instead of your back in order to prevent these injuries from happening. Also from lifting furniture the wrong way you can suffer herniated discs. Therefore you should learn proper lifting techniques before you start moving your boxes.
Ankles and knees injuries can happen if you don't make a clear path true your home. However, you should prepare towels just in case of bad weather conditions. You don't want to slip while carrying your moving boxes.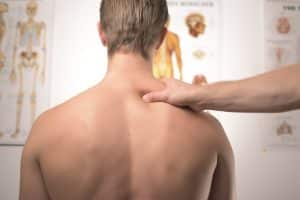 In order to avoid them totally you should leave your relocation to a professional moving company.  They know lifting techniques and they have the proper equipment to relocate your belongings with ease.
Common moving injuries and how to avoid them – conclusion
We hope this article will help you avoid common moving injuries. If you have any questions feel free to contact your moving company. Good luck with your move and stay safe.